ACCESS POWERFUL RESOURCES FOR FREE

MARINAS

SERVICES

ANCHORAGES

FREE DOCKS

NAVIGATION ALERTS

BRIDGES

LOCKS
Purchase Waterway Guide content by region for valuable destination insights
No Signal? No Problem!
DOWNLOAD CONTENT FOR OFFLINE VIEWING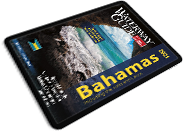 Shop Waterway Guide
App Content Now
Purchase the content you need -- by region or chapter
Earn Rewards
Leave Reviews, contribute to navigation alerts, or rate marinas, anchorages and other destinations.
Each interaction earns WG Points that automatically qualify you for points and complimentary gifts!