Buy a Waterway Guide and get our digital web-based content all for a low monthly subscription
Register
Already a member? Click here to log in.
Don't Get Left High & Dry
The complete package includes printed guidebooks, navigation alerts, fuel prices, hurricane status updates & more...
View Plans
Join
Sign up for on-demand access to bonus content on the Waterway Explorer and receive a variety of discounts and other benefits.
Plan
Research destinations, chart your course, and receive special discounts, alerts and recommendations.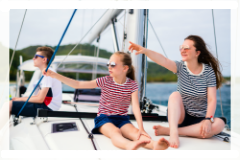 Go!
Get out there, put our powerful data to use, and adapt your itinerary along the way!
Open access to all content and planning tools in the online Explorer




Weekly email of boating stories from around the world




Weekly email with Navigaton Alerts from USCG, USACE and other sources




Receive discounts from Waterway Guide partners
Complimentary one-year BoatUS membership (Learn More)




Earn Points for posting reviews, Navigation Alerts & Updates




Real time Navigation Alerts, Fuel Prices and Hurricane Status updates via email



Web-based access to Skipper's Handbooks, Inlets and Goin' Ashore Destinations



Annual Waterway Explorer Magazine


Choose 1 Waterway Guide Region (Print and Digital Web-based Version) *

Choose 2 Waterway Guide Regions (Print) *

Web-based access to All Waterway Guide Regions and Chapters


* Selected print guides ship free within the United States; International shipments are subject to shipping charges.