With the arrival of spring, many boat enthusiasts are eagerly anticipating the upcoming boat shows scheduled to take place in April 2023. These events provide a perfect opportunity to explore the latest boat models, designs, and technologies, as well as discover new marine products and services.
April 14 - 16, 2023 - Bay Bridge Boat Show
One of the largest shows in the Mid-Atlantic region is the Bay Bridge Boat Show, set to begin on April 14th at the Bay Bridge Marina in Stevensville, Maryland. Visitors can expect to see a wide variety of powerboats, including fishing boats, trawlers, pontoons, and luxury cruisers, along with the latest electronics, engines, and other marine accessories. The show also delivers some of the best educational opportunities through seminars on boating safety, navigation, and fishing tips, and even on-water training by BoatUS Foundation.
Learn more at https://annapolisboatshows.com/bay-bridge-boat-show/
Going by boat? Learn more about the Annapolis area, here
April 21 - 23, 2023 - Suncoast Boat Show
The Suncoast Boat Show taking place from April 21 to April 23 at Marina Jack in Sarasota, Florida, presents an extraordinary selection of sportfishing, powerboats, and motor yachts. This premier boat show on the Gulf Coast of Florida takes place in water and on land at Marina Jack along 65,000 square feet of dock space. The show will feature nearly 150 exhibits and fun for children, too. Visitors can also enjoy live music, food, and drinks while checking out the latest marine products and services.
Learn more at https://www.suncoastboatshow.com/en/home.html
Going by boat? Learn more about the Sarasota area, here.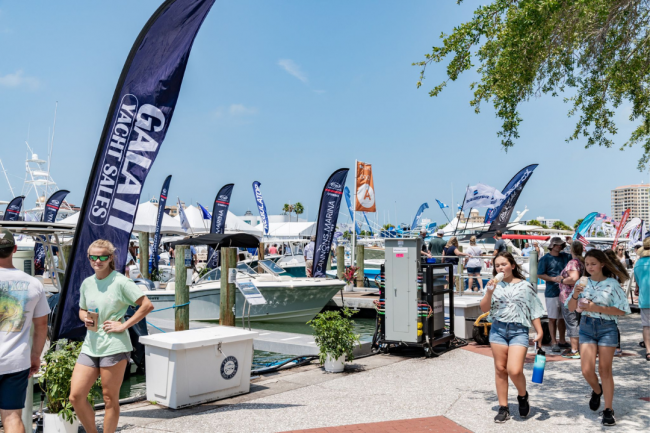 April 28 - 30, 2023 - Annapolis Spring Sailboat Show
Sailing enthusiasts will find the Annapolis Spring Sailboat Show to be a dream come true. Held annually at the City Dock in Annapolis, Maryland, this show is dedicated to sailboats and showcases the latest models, equipment, and accessories from top brands. The show will take place from April 28th to April 30th, providing visitors with plenty of time to explore and discover the latest trends in the sailboat industry.
The Annapolis Spring Sailboat Show offers a range of activities and events that will keep visitors entertained throughout the weekend. Visitors can attend seminars on sailboat racing, navigation, and cruising, learning from experts in the field. After the show, visitors can explore the many shops and restaurants of Annapolis, making for a fun day out with friends and family.
Learn more at https://annapolisboatshows.com/spring-sailboat-show/
Going by boat? Learn more about the Annapolis area, here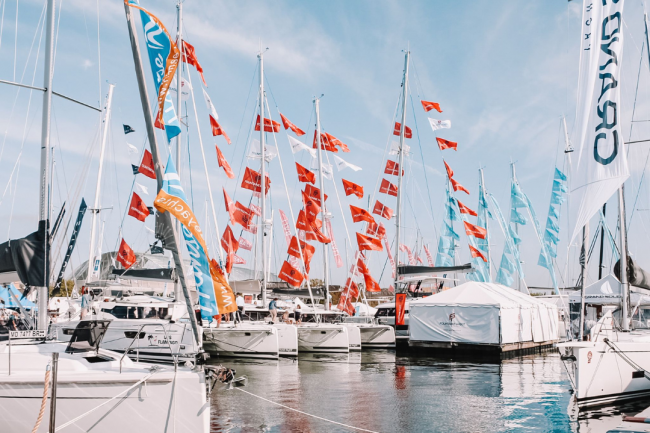 April 28 - 30, 2023 - Catawba Island Boat Show
Finally, the Catawba Island Boat Show begins on April 28 at the Catawba Island Club in Port Clinton, Ohio. This is the largest spring in-water boat show in the Great Lakes region and marks the beginning of boating season in the area. Visitors can expect to see a variety of powerboats and sailboats, meet with industry professionals, participate in seminars, and enjoy live entertainment and other fun activities.
Learn more at https://catawbaislandboatshow.com/
Going by boat? Learn more about the Catawba Island area, here.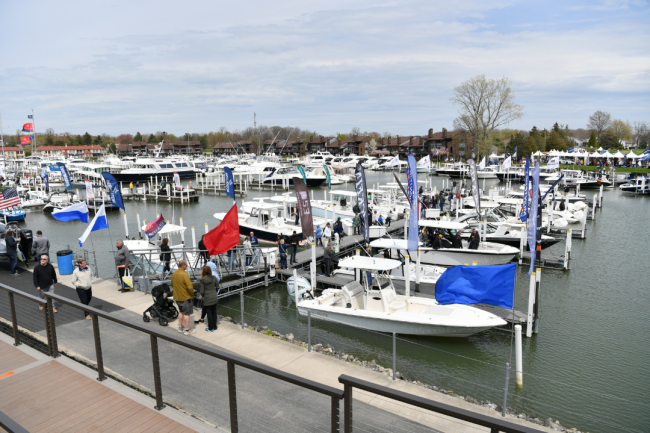 These upcoming boat shows offer a unique opportunity for boat enthusiasts to discover the latest trends and innovations in the industry, connect with fellow boaters, and experience the excitement and thrill of the boating lifestyle. Whether you're interested in power or sail, there's something for everyone at these shows. So, mark your calendars and plan your visit to one or more of these exciting boat shows.