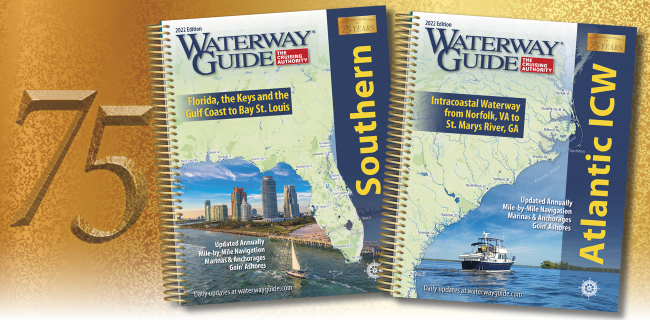 Celebrate Waterway Guide's 75 years with the two latest editions in our lineup of cruising and navigation guides. The 2022 Atlantic ICW and Southern editions have arrived from the printer just in time for the holidays full of new chartlets, piloting advice, and updates on our anchorages, marinas and destinations.
The 2022 editions of our books contain hundreds of pages of details gleaned from our on-the-water cruising editors and staff experts who provide advice and local knowledge.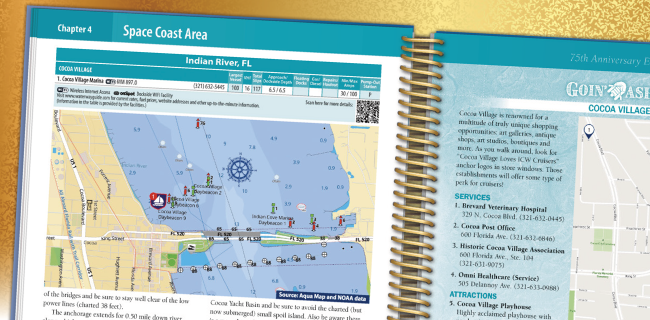 With new chartlets created from NOAA data and Aqua Map's ENCs, a Waterway Guide is the perfect planning resource for your adventures on America's waterways. Whether dreaming about your first trip, planning the next stop on your voyage or crossing a local bay for an overnight journey, we have you covered with one of our guidebooks.
What started as a little guide to the ICW in 1947 has blossomed into a media enterprise comprising twenty-one publications, mobile apps, web-based delivery of our content, and data sharing with ENC platforms. Our 75th year is here, and we are pleased to announce the latest titles in our lineup of best-selling guidebooks.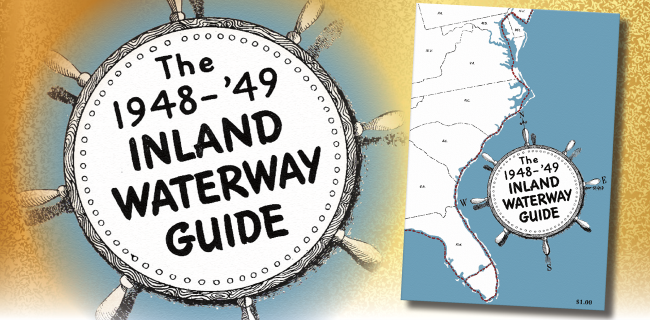 Order yours today from the Waterway Guide ship store or visit your favorite online reseller. For the best all round experience download the iOS mobile app, then subscribe to Explorer at waterwayguide.com and you will have all the expert advice and information you need at your fingertips while underway.