News & Events for Chesapeake Bay
The ANSWER is #3: Oysters on acid: How the ocean's declining pH will change the way we eat
Date Posted: 2019-04-23
Source: New Food Economy
Editor's Note: You may be wondering why this story's headline "THE ANSWER IS #3." It is the answer to our new news quiz series titled "Deeper Diver News Trivia Quiz." This quiz is drawn from the newsletter each week. If you'd like to participate then click here to subscribe to our newsletter.
The ocean is changing faster than it has in the last 66 million years. Now, Oregon oysters are being farmed in Hawaii. That fix won't work forever.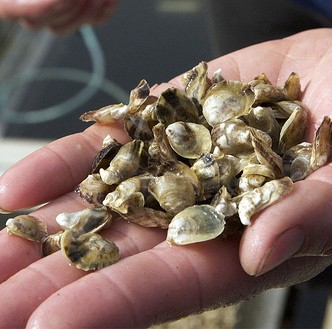 A little more than ten years ago, a mysterious epidemic wiped out baby oyster populations. It started in 2006, when Whiskey Creek shellfish hatchery in Oregon lost 80 percent of its cultured larvae.
Around the same time, 200 miles north in Washington, Taylor Shellfish saw similarly high mortality rates. And oysters in the wild weren't faring much better: Oystermen who usually sourced larvae from Washington's Willapa Bay, one of the largest natural oyster-producing estuaries in the country, weren't finding enough stock to seed their beds.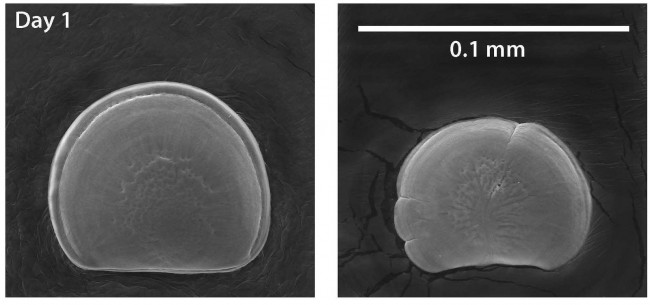 It wasn't long before the epidemic migrated to the East Coast. In the Gulf of Maine, hatchery owner Bill Mook began to notice larval die-offs and slowed growth rates following big storms that pumped fresh water into his hatchery starting in 2009. Sometimes, the surviving organisms were severely deformed. No one knew exactly what had gone wrong.
Suspecting bacterial infection or a problem with the feed, Whiskey Creek and Taylor Shellfish invested in machines that kill vibrio tubiashii, a bacteria that is a common culprit in oyster larvae die-offs. Survival rates didn't improve.
Read the full story.
View location on the Waterway Guide Explorer
Provided by National Weather Service
| | |
| --- | --- |
| Humidity | % |
| Wind Speed | |
| Barometer | |
| Dewpoint | |
| Visibility | |
Deltaville, VA


Current Conditions
Change my location