News & Events for Chesapeake Bay
Oasis Marinas Awarded Management Contract for Mears Great Oak Landing
Date Posted: 2019-04-09
Source: Staff Report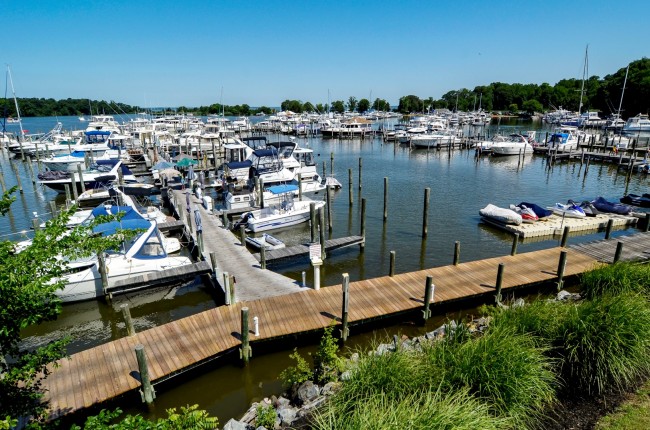 Oasis Marinas, a marina management company, announced that the firm has been awarded the management agreement for Mears Great Oak Landing in Chestertown, Maryland. This will be the company's 24th marina under management in the Mid-Atlantic. Oasis Marinas officially took over the management of Mears Great Oak Landing on April 1, 2019.
"Mears Great Oak Landing is a premier retreat for the Chesapeake Bay and communities along the C & D Canal. It is a very well-known and established marina where I have boated to and driven by car to many times. My family and I have great memories going to Great Oak Landing, staying in the hotel, eating at the restaurant, swimming at the pool and enjoying some beverages at Jellyfish Joel's," said Dan Cowens, Founder, Oasis Marinas. "We are looking forward to collaborating and working hard to continue the marina's great reputation".
As part of its management agreement with Mears Great Oak Landing, Oasis Marinas will oversee the day-to-day slip and marina management activities, boat services, fuel and retail services, hotel, golf course, facilities and grounds maintenance, marketing activities, new development and more. "We are excited to work with Oasis Marinas to elevate the customer service at Great Oak Landing while providing our customers the benefits of being part of a bigger boating ecosystem. We have a lot of exciting changes this year at Great Oak Landing and look forward to working with the professionals at Oasis Marinas to see them come to fruition", said owner, Marc Meisel.

About Oasis Marinas
Oasis Marinas was founded in 2014 and is a privately held marina management company based out of Annapolis, MD. The company provides marina management services to marina owners that support all aspects of the marina, including boat slips, provisions, fuel docks and the associated contracts with the vendors running the maintenance services, restaurants, and other business services such as consulting, marina design and construction. Oasis' mission is to incorporate a consistent, fun, welcoming, and well-maintained environment in every Oasis-managed marina. Learn more about us at www.oasismarinas.com
Mears Great Oak Landing Marina
Great Oak Landing is located on calm waters overlooking Fairlee Creek, boasting 350 open slips, a 28-room lodge, restaurant and 70 acres of beautifully landscaped grounds. Each slip is
equipped with electric, high speed wireless internet and water. Clean modern restrooms, a
laundry facility, swimming pool, a ship store and full service repair department awaits your
arrival at the marina.
There are plenty of events and activities to keep you and your family
entertained during your stay at Great Oak Landing. Whether it's a campfire picnic on the beach,
dancing to live music, swinging your clubs at the golf course or watching an outdoor movie,
there is something for everyone. The marina also offers the convenience of fuel services
providing 89 octane gasoline and diesel fuel as well as on site detailing service, shrink wrapping,
and a 50-ton travel-lift.
Visit www.mearsgreatoaklanding.com
View location on the Waterway Guide Explorer
Provided by National Weather Service
| | |
| --- | --- |
| Humidity | % |
| Wind Speed | |
| Barometer | |
| Dewpoint | |
| Visibility | |
Deltaville, VA


Current Conditions
Change my location