News & Events for Chesapeake Bay
Stanford sailing program implicated in college fraud scheme. Ex-coach pleads Guilty.
Date Posted: 2019-03-13
Source: Scuttlebutt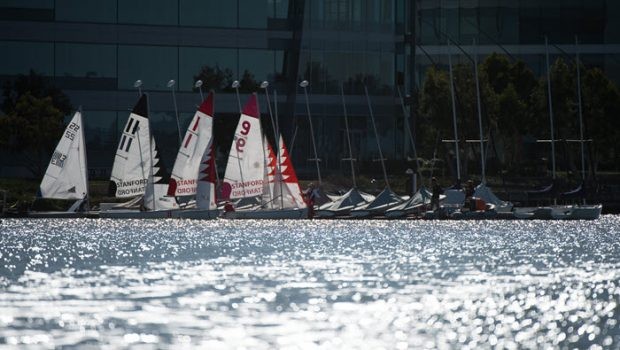 The FBI and federal prosecutors have uncovered a massive bribery scheme to get students admitted to elite universities as recruited athletes and help them cheat on college entrance exams to gain admission.
The U.S. Attorney's Office in Boston said the scheme includes nearly four dozen people, including actresses and CEOs, who paid as much as $6 million to get their children into schools such as Georgetown, Stanford, UCLA, Texas, Wake Forest and Yale.
The nine coaches and sports administrators indicted were Rudolph "Rudy" Meredith, former Yale women's soccer coach; Donna Heinel, USC senior associate athletic director; Ali Khosroshahin, former USC women's soccer coach; Jovan Vavic, USC women's water polo coach; William Ferguson, Wake Forest volleyball coach; John Vandemoer, Stanford sailing coach; Michael Center, Texas men's tennis coach; Jorge Salcedo, UCLA men's soccer coach; and Gordie Ernst, former men's and women's tennis coach at Georgetown. Ernst was hired last year to coach women's tennis at Rhode Island.
Federal prosecutors in Boston charged William "Rick" Singer, 58, with running the racketeering scheme through his Edge College & Career Network. His network served a roster of clients including actresses and chief executives.
Read the full story.
Provided by National Weather Service
| | |
| --- | --- |
| Humidity | % |
| Wind Speed | |
| Barometer | |
| Dewpoint | |
| Visibility | |
Deltaville, VA


Current Conditions
Change my location