News & Events for Chesapeake Bay
El Niño Looks 'Imminent'—Here's What That Means For You
Date Posted: 2018-10-22
Source: Earther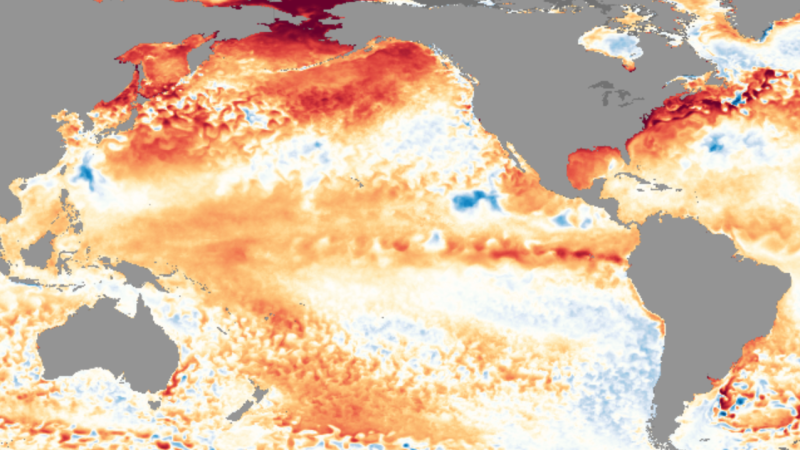 After nearly four months of waiting for El Niño, the switch is likely to be flipped on this winter. Rejoice, my fellow Ninoheads.
There are signs that El Niño, a climate phenomenon characterized by a warming of waters in the eastern tropical Pacific, is "imminent" according to an update released on Thursday by the International Research Institute for Climate and Society (IRI). It will arrive just in time for winter to rearrange the world's weather, including ushering in a warmer-than-normal winter for much of the U.S.

The latest update on El Niño that included input from human researchers at IRI and the National Oceanic and Atmospheric Administration (NOAA) was released on Oct. 11. It gave strong odds that El Niño would form in the next month or so. The update released on Thursday uses models only, and finds the odds to be even higher. It puts the chances we'll see an El Niño from winter until early spring of 2019 at an 85-90 percent.
The conditions in and above the Pacific seem to agree. NOAA defines El Niño as when ocean temperatures in a region of the eastern tropical Pacific (dubbed NINO3.4 in climate nerd talk) are 0.5 degrees Celsius (0.9 degrees Fahrenheit) above normal for three months in a row. That region is currently just over that threshold, and a big pulse of warm water below the surface that's working its way across the Pacific should help El Niño conditions blossom. It's not likely to be a blockbuster El Niño, but it should still have enough of an impact as it propagates through the atmosphere to affect weather patterns elsewhere.
Read the full story.
Provided by National Weather Service
| | |
| --- | --- |
| Humidity | % |
| Wind Speed | |
| Barometer | |
| Dewpoint | |
| Visibility | |
Deltaville, VA


Current Conditions
Change my location