News & Events for Chesapeake Bay
Join the 'Sail to the Sun' southbound rally
Date Posted: 2015-06-10
Source: WG Staff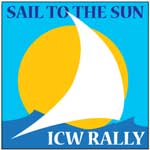 Waterway Guide is pleased to announce that it is sponsoring the "Sail to the Sun" ICW Rally this coming fall.
"Sail to the Sun" is the creation of cruising writer Wally Moran, who ran the original ICW rally last fall, safely guiding 18 boats south from Norfolk to Miami. Wally is also a Cruising Editor for Waterway Guide.
The "Sail to the Sun" ICW Rally will run from Deltaville VA all the way through to Miami FL, where many of the participants will jump off for the Bahamas or points south for the winter.
Waterway Guide will be providing logistical support for participants, arranging marina slips and sponsoring a variety of fun events on the way south. These events will include the kickoff party and seminars in Deltaville.
Waterway Guide will also be putting together an amazing Skipper's Swag Bag, with a great variety of gifts and goodies for each boat. Also, each Captain will receive a complimentary copy of the 2016 Atlantic ICW Waterway Guide.
"Wally has extensive ICW knowledge and experience, as well as a great rapport with cruisers through his online blog and Facebook groups. Add the support from the whole Waterway Guide crew, and I think this will be a fantastic rally," said Ed Tillett, Waterway Guide General Manager.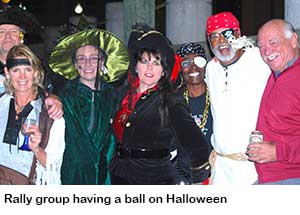 The "Sail to the Sun" ICW Rally will also be stopping at Waterway Guide Featured Marina Grace Harbor at River Dunes, where manager Rich Beliveau will be hosting a dinner and evening's entertainment for the Rally. This is just one of several events planned for Rally participants.
During the Rally, participants will be able to take advantage of Wally's extensive knowledge of the ICW and visit many of the towns and cities, taking in the sights. Moran also promises some surprises, places that most people transiting the ICW never see – places he has discovered during his 25 trips on this waterway.
The rally is open to both sailboats and trawlers, and will be limited to 16 vessels total.
During the Rally, participants will be supported with daily navigational advice from Wally, supplemented with navigation and news updates from Waterway Guide's Mike Ahart, Ted Stehle, Jani Parker and its team of Cruising Editors. Special attention will be given to transiting the most difficult areas, particularly in South Carolina and Georgia.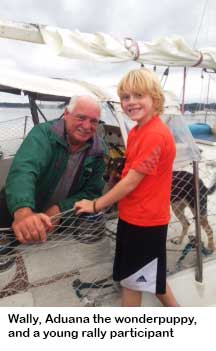 If you want more information, check out the Rally website, www.ICWally.com, or email Wally Moran directly at [email protected]. You can also get further information on the Facebook site, https://www.facebook.com/groups/SailingandCruisingICW/
And, of course, check WaterwayGuide.com Cruising News for updates.
A few of the comments received by Wally from last year's rally participants:
Your local knowledge and relationships enriched the experience. Your willingness to deal with any problems that arose was admirable and so necessary. I was secure in the knowledge that as the newbies we had you to fall back on if we had any issues. Jan & Stan, s/v AdventEure
You taught us to have fun. You reminded us it was just sailing when we were scared. You made sure we fit in an occasional happy hour, made us a family. Thank you for that!!! It was irreplaceable. Leanne and Shawn, s/v Akula
Thank you so much for all you have done to make our maiden voyage down the ICW to the Florida Keys a successful one. Today, as I return home alone, I have confidence to navigate the ICW and I will make it home safely. Rob and Denise, s/v Love & Luck
Provided by National Weather Service
| | |
| --- | --- |
| Humidity | % |
| Wind Speed | |
| Barometer | |
| Dewpoint | |
| Visibility | |
Deltaville, VA


Current Conditions
Change my location