News & Events for Chesapeake Bay
Zimmerman Marine Announces New Service Yard in Oriental NC
Date Posted: 2021-04-30
Source: Staff Report
Now seven service yards from the Chesapeake Bay to Charleston, SC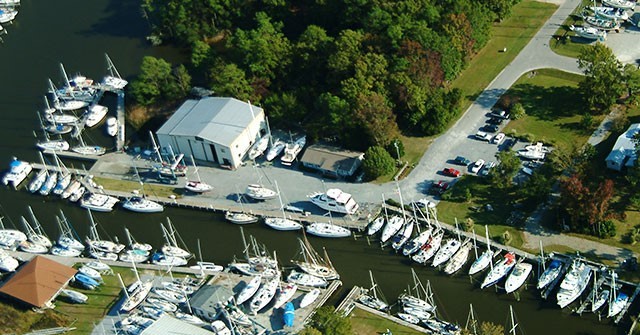 Zimmerman Marine, an employee-owned company with headquarters in Mathews, VA will open a new location this summer in Oriental, NC. ZMI and Deaton's Yacht Service have reached an agreement that enables ZMI to assume operations of the Deaton's facility.
"Over four decades, the Deaton family built up a first-class facility, developed a talented team of technicians, and earned an excellent reputation. We share their values with respect to customers and employees and look forward to building on their success. Oriental fits perfectly into our current locations, filling a critical gap between our Southport yard and our Chesapeake Bay yards," commented ZMI president Steve Zimmerman.
John Deaton, owner of Deaton Yacht Services added, "We know that Zimmerman Marine will take good care of our employees and customers and those were our primary concerns.
The more we learned about ZMI the more comfortable we felt about the transfer, and this move will ensure that the property continues as a working boatyard."
After the transition, Zimmerman Marine, now in its 40th year, will have seven service yards in the mid-Atlantic region. In addition to Oriental, ZMI has service yards at Herrington Harbor in Deale MD, Deltaville, VA, Mathews VA, Southport NC, Holden Beach NC, and Charleston SC. Additionally, all seven yards are interconnected giving our customers unparalleled convenience and service.
For more information visit their website, www.zimmermanmarine.com
View location on the Waterway Guide Explorer
Provided by National Weather Service
| | |
| --- | --- |
| Humidity | % |
| Wind Speed | |
| Barometer | |
| Dewpoint | |
| Visibility | |
Deltaville, VA


Current Conditions
Change my location