News & Events for Chesapeake Bay
Christmas in April: Bass Pro Santa - Part 2
Date Posted: 2021-04-19
Source: Lisa Suhay, Senior Editor
Editor's Note: In July 2020, during the first pandemic lockdown phase in Norfolk, VA, Waterway Guide Senior News Producer Lisa Suhay set up a place in front of her home at the base of an old tree where children can deposit letters to "the fairies" and fairies then write back with words of encouragement or advice. Fairy Pen Pals has taken off and is now visited by children worldwide seeking solace from the stresses of pandemic life. When Bass Pro Shops in Hampton, VA, was presented with this little girl's letter they didn't hesitate to step up to help.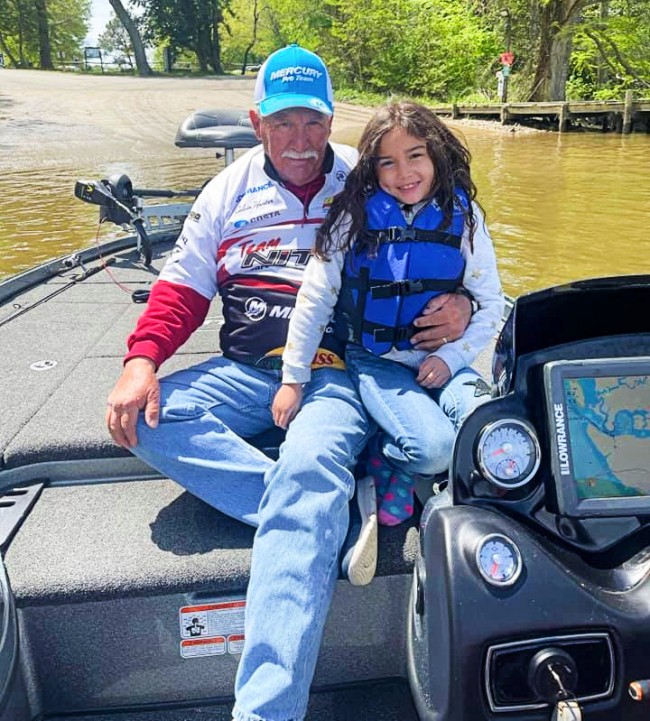 It may be April but the folks at Bass Pro Shops in Hampton, Virginia put their Santa hats back on to make good on a promise this week. Nitro Pro Staff Team Member Calvin "Catfish" Hunter took Isabella Doty, age nine, of Norfolk, VA and her mom, Katherine, out for a day of fishing.
Isabella believes that time on a boat fishing with family is the ultimate gift. In December of 2020 she wrote to both the fairies and that jolly old elf, Santa, to say that her Christmas wish was to go fishing with her mom. This is a luxury that Isabella's single mom, a pre-school teacher struggling to make ends meet, could not afford to give her daughter.
The fairies reached out to Bass Pro Shops in Hampton where Events Coordinator Krystal Belcher immediately agreed to help. See the original story, "Yes Virginia, There is a Bass Pro Santa."
Isabella also asked for a puppy and Belcher found a work-around for that as well.
"We sent her a little stuffed dog, a $100 gift certificate for equipment and passed on a letter from Santa telling her that when the weather gets better she and her mom will spend a day fishing with one of our Nitro Pro Staff Team," Belcher says. "The weather finally cooperated last weekend. We supplied the equipment and bait for the day as well. Isabella was a trooper, baiting the hook herself and very determined."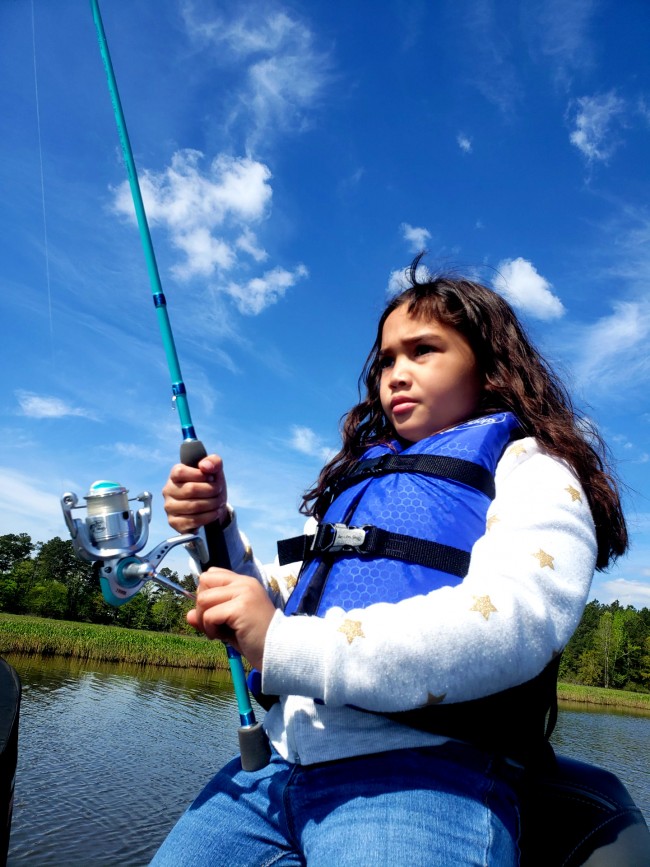 "It's like this," said Catfish. "I'm 71-years-old, been bass fishing since 1986, Pro Staff for 10 years and this was the highlight of my fishin' career seein' that little girl just light up over goin' fishin'."
Catfish is no stranger to helping others. He's known for running the Annual Paralyzed Veterans' Fishing Tournament in Hopewell, VA, set for June 19 & 20th.
"This trip was different," he said. "It was a breath of fresh air seein' a child wantin' to fish so bad and be on a boat so bad. I'd take her again any time she wants to go. I'd pay a million dollars just to hear her laugh again like she did when I gave the boat a little throttle and goosed it up to go fast. She let out that little girl laugh of pure joy that just about melted my heart."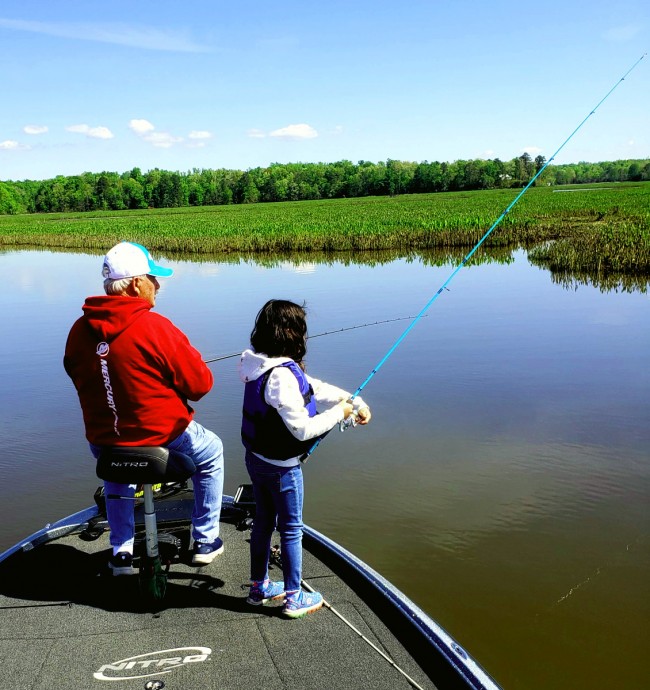 "The biggest fish in the river is the one that got away," Isabella says. "Catfish and Krystal made everything so much more fun. I learned so much. It was even better than I imagined."
Katherine Doty said, "She caught the only fish of the day and she was in absolute Heaven! I am so grateful to Bass Pro for doing this for my daughter and me."
"Seeing my daughter so happy was a gift," she said. "This pandemic has been hard on all of us but especially on children. This took us out of all of that for a day."
View location on the Waterway Guide Explorer
Provided by National Weather Service
| | |
| --- | --- |
| Humidity | % |
| Wind Speed | |
| Barometer | |
| Dewpoint | |
| Visibility | |
Deltaville, VA


Current Conditions
Change my location