News & Events for Chesapeake Bay
Anchoring Blog: Pesky Problems & Simple Solutions: Part 1
Date Posted: 2020-10-13
Source: Rudy & Jill Sechez, Special to Waterway Guide

Part 1
Many people chuckle when they see the hand-cranked pencil sharpener mounted above our stubby little table where meals are served and chart work is often done. But this is just one of the many things that help to make our life easier, more convenient or safer aboard our boat; here are a few others: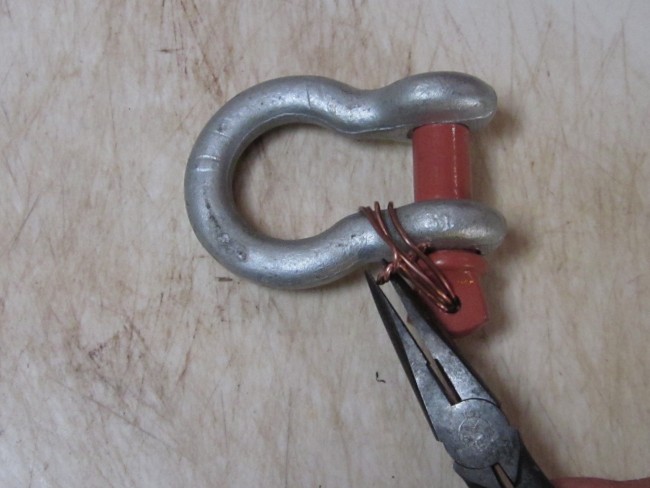 Taming Wire, Ties, Clamps and Pins: These items are notorious for causing scratches, cuts, stabs, snags and tears, but there are some inexpensive and simple ways to minimize these dangers.
Safety Wire- After mousing (safety wiring) a shackle's pin, take the end of that twisted-together tail in a pair of needle-nose pliers and tuck it under the wraps of wire, sliding it between the wraps of wire and the shackle.
Wire Ties- If you don't own a pair of flush-cutting nippers, trim the tail close with any of the cutters you do have. Then do another trim, only this time using a pair of toenail clippers. This leaves a more closely trimmed, smoother, and rounded end to the tail of the wire tie.
Hose Clamps- Instead of leaving the end of the clamp bare or using a cover or coating on them, on problematic clamps consider this simple idea¾using a pair of needle-nose pliers, grip the tip of the clamp's tail from the side and bend the end down, maybe even curling it completely under.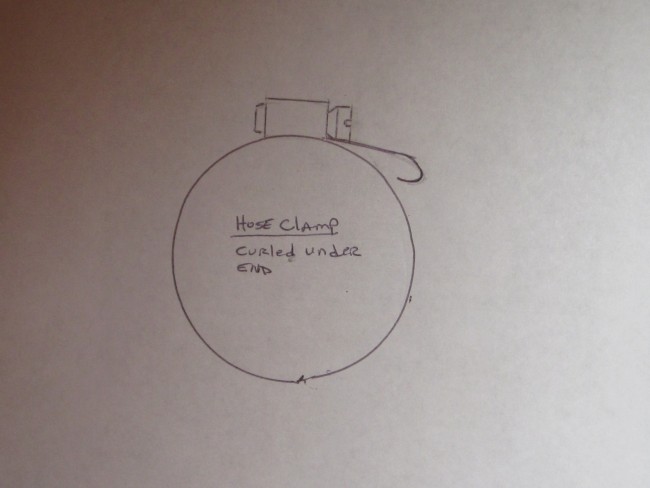 Cotter Pins- Using a pair of needle-nose pliers, curl the tips of the cotter pin, one side clockwise, and the other counterclockwise; if necessary, use a longer-than-normal cotter pin. Six-inch pliers work well on small cotter pins, while heftier cotter pins might require larger eight-inch pliers.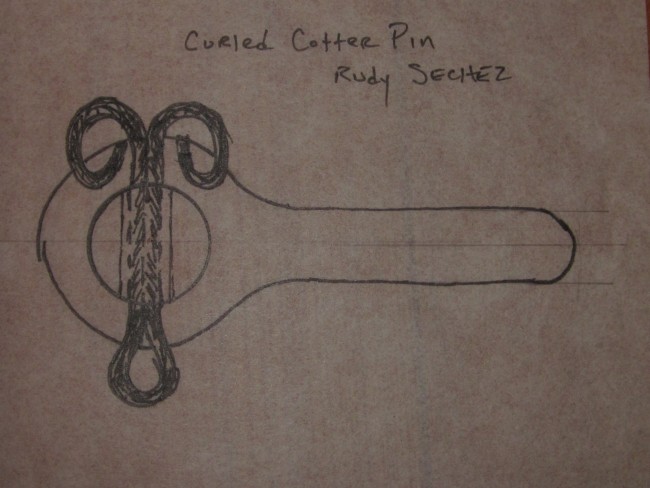 Utility Tarp- Talk about something having the proverbial thousand and one uses, the ubiquitous utility tarp might just fall into this category. Placed under items, it can keep nicks, dings and spills from marring the boat's surface. It can be hung so as to block the elements or prying eyes, or wrapped around a crew member to provide relief from sun, rain, wind or cold. It can be rigged to catch rainwater, and if constructed hefty enough, it can do double duty as a collision mat, plus, many others uses.
Although utility mats can be made from any one of a variety of materials, our favorite is 7-10 ounce cotton duck¾it is relatively inexpensive and easy to work with. Being absorbent helps when paint or other liquids are spilled on it, and it resists chafe exceedingly well.
We size ours to be about 4' x 5', or thereabout, the material is easily hemmed by hand or machine. Webbing or rope loops sewn on, sewn eyelets put in, or metal grommets pressed in allow lines to be attached.
For those that do not want the challenge of making their own, many home improvement, hardware and paint stores sell canvas drop cloths in smaller sizes that can fulfill this role.
Plywood Protectors- We find that several small plywood pads are items on our boat that constantly find use, keeping heavy items like anchors, outboards, and dinghies from scratching or dinging surfaces, or when placed under a metal container, keeping rust stains off the deck. Ours are typically ¼" x 8" x 8", though they can be of just about any size or shape. A hole drilled in a corner allows for the attachment of a lanyard should one be needed.
Note Pads- Our need to have a reusable notepad that can be used outdoors, even in wet conditions led us to this idea¾cover a thin, notepad-size piece of plywood, front and back with light-colored Formica and drill a small hole in one corner for the attachment of a lanyard should it be needed. We varnished the plywood's end grain to seal it, but it could be painted, epoxied, or just left bare.
This produces a double-sided reusable notepad that is erasable, reusable and water-resistant. Pencil marks that are resistant to being erased can be taken off with one of the solvents often found on a boat-paint thinner, alcohol, acetone, toluene, or xylene.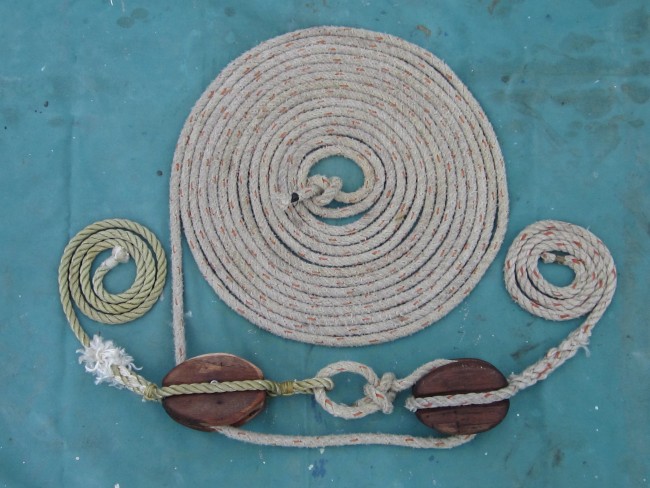 Handy Billy- Three-part block and tackle, aka Handy-Billy, has not gone the way of the square-riggers as many mariners think. In fact, it can still be quite useful on contemporary boats, finding employment where inexpensive, non-electric, low-tech and flexible means are desired. Handy-Billys can do such things as pulling the boat into the dock against a wind or current, tensioning broken rigging, and getting large or heavy items overboard or back on deck again.
For us, block and tackle, along with a boom is instrumental in deploying and retrieving our dinghy and storm anchors; another helpful use would be manhandling the dinghy's outboard motor, or recovering a crew member after they've fallen overboard. Its use is limited only by your needs and imagination.
A Handy-Billy is a simple bit of gear¾ a single block and a single block with becket, each with a rope tail, along with an adequate amount of rope rove through is all that is required; for more advantage or power, use blocks with more sheaves.
See any idea that you like, but aren't sure that you can make it? Don't worry, since perfection isn't required you don't need to be a skilled craftsman to implement any of these ideas; as a well-known boat designer wrote, "How bad does it have to be not to work?" Also, don't limit yourself to these ideas, become creative, think outside of the box, and if required, be unconventional.
In our second part of 'Pesky Problems & Simple Solutions', you will find more ideas & throwing rope, lassoing pilings, easy-tilt bucket, heavy-duty staple remover, coat hangers, and an expandable security cable.
**
Rudy and Jill have been living aboard and cruising since 1997. Their book, 'ANCHORING-A Ground Tackler's Apprentice' is available as hard copy or e-book from Waterway Guide Media, LLC. Their popular PowerPoint presentations¾Avoid the 'Art of Dragging', Avoid the 'Wrong Way of Getting the Anchor Down', Sizing Ground Tackle's Bits & Pieces, How We Cruise Simply & Frugally, or Tips & Tricks for Navigating the ICW and Other Waterways¾are available to boating groups¾just ask¾[email protected], 850-832-7748, or go to trawlertrainingabc.com (no texts, please).
Provided by National Weather Service
| | |
| --- | --- |
| Humidity | % |
| Wind Speed | |
| Barometer | |
| Dewpoint | |
| Visibility | |
Deltaville, VA


Current Conditions
Change my location