News & Events for Chesapeake Bay
Maritime Museum boat damaged was first of two intentionally ignited fires Sunday, Annapolis fire officials say
Date Posted: 2020-06-23
Source: Capital Gazette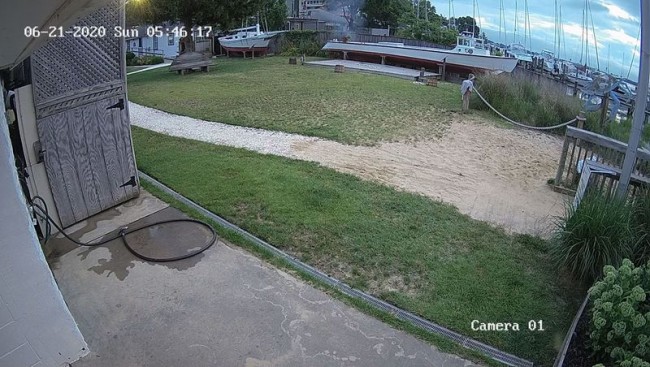 A boat on display outdoors at the Annapolis Maritime Museum was damaged in one of two Sunday morning fires being investigated as arson by the city's fire department, a museum manager confirmed Monday afternoon.
The Peg Wallace, a 37 and 1/2-foot Draketail, is part of the museum's outdoor wooden boat display, said Mary Ostrye, the museum's administrative manager. Such power boats roamed the waters of the Chesapeake Bay in the early 1990′s harvesting seafood.
Fortunately, Ostrye said, the damage was scant. Repairs will require "basically just a good sanding."
Thanks to what she described as an observant neighbor in Eastport and a speedy response from Annapolis firefighters, flames did not spread to the Lydia D, a 25-foot replica skipjack on display behind the larger oyster boat, or the barge house.
"It could've been much worse," Ostrye added.
The boat fire occurred roughly five hours before and three miles away from a vehicle fire, but at this time investigators do not believe the intentionally ignited blazes are related, said Capt. Bud Zapata, a fire department spokesman.
In each case firefighters quickly responded to the scene and put out the flames in less than 10 minutes, Zapata said. But investigators quickly determined the fires were intentionally set and proclaimed them to be arson.
"We have no leads right now," Zapata said, adding that the department implores anyone with information to come forward.
Read the full story.
View location on the Waterway Guide Explorer
Provided by National Weather Service
| | |
| --- | --- |
| Humidity | % |
| Wind Speed | |
| Barometer | |
| Dewpoint | |
| Visibility | |
Deltaville, VA


Current Conditions
Change my location