News & Events for Chesapeake Bay
A pandemic meets hurricane season in Florida: What could go wrong?
Date Posted: 2020-04-05
Source: Naples News
Editor's Note: As the COVID-19 pandemic continues into Hurricane Season Waterway Guide will continue to supply cutting-edge resources and information on all fronts. Waterway Guide Media is committed to researching and presenting up-to-date and verified information specific to the status of access to marinas and service facilities across our coverage areas. Our team is also providing updates on how jurisdictions and state governments are issuing orders and changing rules moment-by-moment in response to conditions in their locales. Our team is your team through any kind of storm.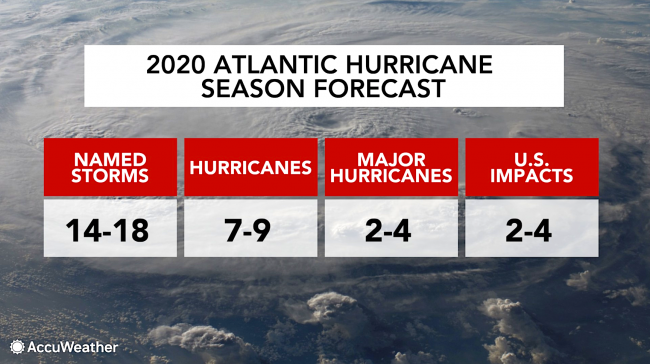 Emergency managers train for handling multiple disasters simultaneously, but no one predicted a months-long, resource-sapping pandemic just ahead of hurricane season.
Emergency managers run drills on handling coinciding catastrophes — a cyber attack launched as a tornado grinds a town to ruin, or having to triage a mass shooting and massive flooding.
But most disaster plots don't include a months-long international pandemic sapping resources globally from aid groups and governments while leaving millions unemployed.
This is where emergency managers find themselves in the run-up to the 2020 hurricane season, which several leading forecasts predict will be the fifth consecutive year of above-normal activity with a no-show El Niño and sea surface temperatures as much as 3 degrees above normal in the Gulf of Mexico.
While some estimates point to April 15 as the date the coronavirus will peak in the U.S., the University of Washington's Institute for Health Metrics and Evaluation said Florida's peak may not be reached until May 2, with an average of 36 deaths statewide per day still occurring on June 1 — the first day of hurricane season.
Waves of infections could follow as schools reopen in the fall, and winter settles in.
"There are no timetables man can set for the coronavirus. The assumption has to be that we will still have this June 1," said Craig Fugate, former FEMA administrator and director of the Florida Emergency Management Division from 2001-2009. "Hurricane season cannot be postponed by presidential executive order."
Read the full story.
View location on the Waterway Guide Explorer
Provided by National Weather Service
| | |
| --- | --- |
| Humidity | % |
| Wind Speed | |
| Barometer | |
| Dewpoint | |
| Visibility | |
Deltaville, VA


Current Conditions
Change my location