News & Events for Chesapeake Bay
Miami International Boat Show 2020: Traffic Survival Guide
Date Posted: 2020-02-11
Source: Keys News
Editor's Note: On Presidents' Day Weekend two shows will take Miami by storm offering the world's largest display of epic marine machines. New yacht debuts hailing from all corners of the world will make waves at Magic City's premier luxury yachting event, Presidents' Day Weekend, Feb. 13-17 at The Miami Yacht Show (Feb. 13 to 17) at 1 Herald Plaza this month showcasing some of the most extraordinary yachts from around the world.
Take a water taxi over to The Miami International Boat Show (Feb. 13 to 17), located on Virginia Key at the Marine Stadium, to catch a glimpse of some more extraordinary boats and marine technology.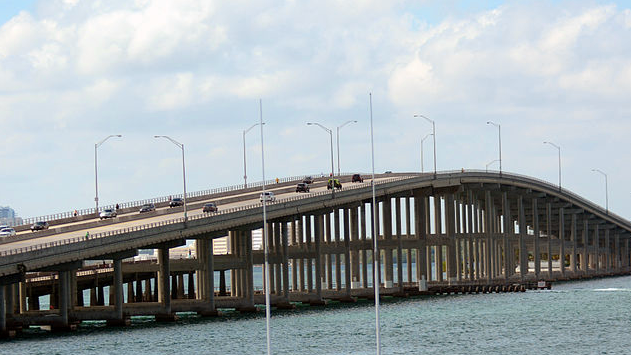 Causeway traffic will be challenged once again Feb. 13 -17 when over 100,000 people are expected to visit the 79th Miami International Boat Show, but no need to hunker down on Key Biscayne.
The boat show has had four years to iron out kinks since moving to Marine Stadium on Virginia Key. Last year around 40,000 visitors used the free shuttle buses and water taxis with services expanded this year. Key Biscayne residents can take a free shuttle, operating hourly from the Ritz-Carlton.
Nonetheless, expect backups, particularly between the Rickenbacker entrance and the boat show. Plan ahead, allowing a cushion for delays. Here are more tips to help you navigate the traffic.
Pick Your Time
Friday is "Premier Day" for the public when tickets cost $5 more, but Saturday and Sunday are predicted to be the busiest.
Traffic should be lighter on Thursday and Monday, the show's last day but also Presidents' Day when people head to the beach.
Expect most congestion as the show opens at 10 a.m. and closes at 6 p.m. (5 p.m. on Monday), but traffic begins to pick up as early as 8 a.m.
Read the full story.
View location on the Waterway Guide Explorer
Provided by National Weather Service
| | |
| --- | --- |
| Humidity | % |
| Wind Speed | |
| Barometer | |
| Dewpoint | |
| Visibility | |
Deltaville, VA


Current Conditions
Change my location