News & Events for Chesapeake Bay
Dec. 6-7: Manteo Christmas Celebrations – Tree Lighting and Parade
Date Posted: 2019-12-02
Source: Lisa Suhay, News Editor
Christmas Tree Lighting starting at 6:00 p.m. on December 6th and the Christmas Parade starting at 10:30 a.m. on December 7th. Updates will be coming soon about the schedule of holiday activities and contests. In the meantime, you can reserve your spot in the Christmas Parade by filling out the application found here on the Town website. Floats, walking groups, and other entries are welcome, and don't forget the holiday decorations!
This is a Waterway Guide Preferred Destination; a tight-knit but completely welcoming community that makes you feel right at home from docking to dinner reservation.
The Town of Manteo wraps around Shallowbag Bay on the eastern side of Roanoke Island, part of North Carolina's Outer Banks. It was named the seat of government for Dare County in 1870, this waterfront community incorporated in 1899.
In those early days, every store lining the waterfront had two doors - one for those coming by boat, and the other for those coming from the courthouse or one of the inns on Water Street. Today, county business still brings people to town, as well as many reminders of the island's history, including the representative 16th-century ship at Roanoke Island Festival Park, or the George Washington Creef Boathouse and Roanoke Marshes Lighthouse, part of the North Carolina Maritime Museum. Each summer, the town welcomes singers, dancers, and actors back to Waterside Theatre, where they perform the nation's oldest outdoor symphonic drama, The Lost Colony.

Downtown Manteo, located just a few blocks off the main road of US Highway 64, is a destination in its own right, and the small streets that lead to the harbor are filled with gorgeous gardens, manicured lawns, and charming bed and breakfasts. On "First Fridays" all the stores put on an event staying open late with bands and street performers and food.
The Pioneer Theater, a fixture in the town for decades, is located along these side streets and claims the honor of being the oldest single-screen and family-owned movie theater in America. The theater is open year-round and features a budget-friendly feature as well as a historic theater setting.
Manteo's Waterfront portion of downtown is lined with locally and nationally renowned restaurants, water sports companies, gift shops, antique stores, book stores, galleries, and many more shops and attractions with doors wide open for patrons.
A boardwalk connects the Town boat ramp and marina, waterfront gazebo, playground, and picnic areas with the Roanoke Marshes Lighthouse, and the George Washington Creef Boathouse on the Manteo waterfront.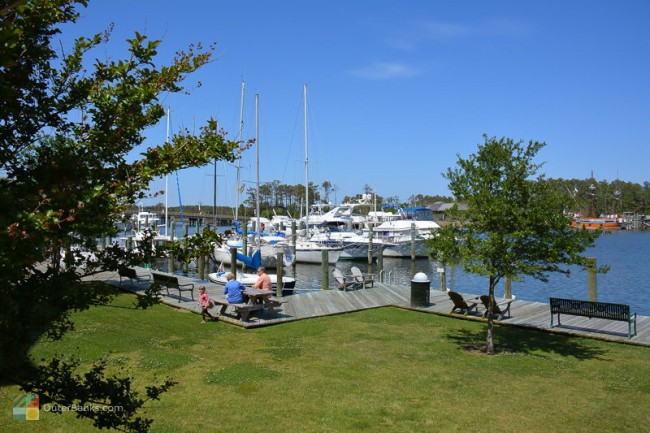 The waterfront is usually packed with sailboats, skiffs and yachts of both visiting mariners and year-round locals, as well as several local tour companies that allow visitors to hop on board for an afternoon or evening waterfront view of the Outer Banks.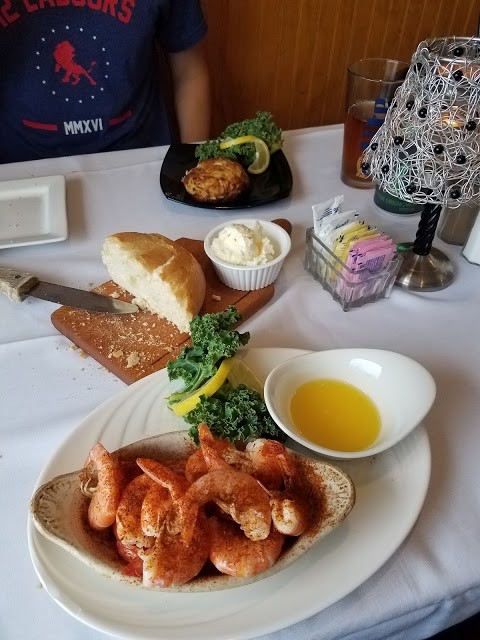 Many restaurants have outdoor seating overlooking the harbor, presenting guests with maritime watching at its best, and everyone is encouraged to take a stroll along the waterfront, or simply pull up a bench or a gazebo seat and enjoy the views.
No matter what time of year you choose to visit this Preferred Destination you are sure to find a warm welcome and the likelihood of making new friends and fond memories.
View location on the Waterway Guide Explorer
Provided by National Weather Service
| | |
| --- | --- |
| Humidity | % |
| Wind Speed | |
| Barometer | |
| Dewpoint | |
| Visibility | |
Deltaville, VA


Current Conditions
Change my location