News & Events for Chesapeake Bay
Waterway Guide Home from Annapolis Shows
Date Posted: 2019-10-16
Source: Ed Tillett, Editor-In-Chief
The 2019 Annapolis Boat Shows ended on Monday with reports of record attendance at the Power Boat event and another stellar Sailboat show. Despite a king tide on Friday and Saturday that brought Spa Creek into some of the exhibits and over the docks, attendees took it in stride and sloshed about barefooted or found ways to skirt the flood by meandering the floating docks and high ground.
Waterway Guide staff and editors were on location in Tent A showing of our guidebooks and rolling out our new digital subscription service. Thank you to everyone who visited. It's always a pleasure to hear about adventures, new boat owners making plans to go cruising and comparing notes.
Waterway Guide rolled out two new editions this year, including the Florida Keys, Western Gulf Coast, and premiered our 2020 lineup of the annually revised guidebooks and Skipper Bob titles.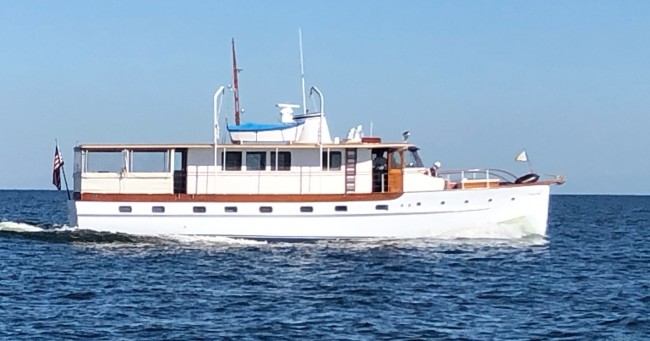 The Waterway Guide flagship ADONIA was home to our staff and friends while we were on location at the Maryland Yacht Club. Their hospitality was much appreciated. And thank you to Steven King and Dr. John Gremer for crewing the ship home to Urbanna, VA. We made the trip in 12.5 hours with delightful conditions on Chesapeake Bay and a favorable tide.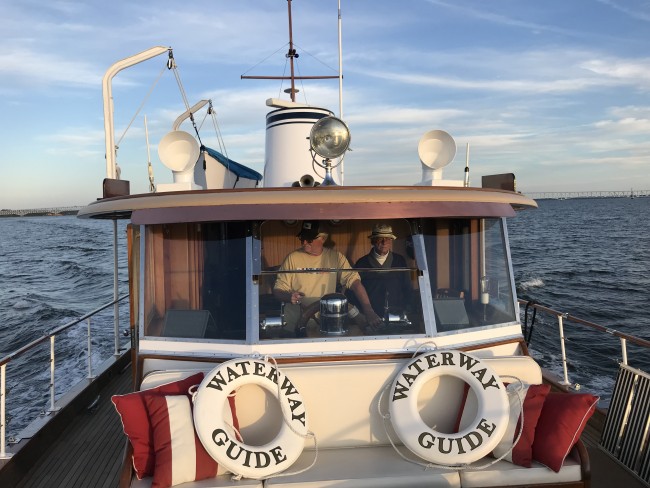 Hope to see you next year.
View location on the Waterway Guide Explorer
Provided by National Weather Service
| | |
| --- | --- |
| Humidity | % |
| Wind Speed | |
| Barometer | |
| Dewpoint | |
| Visibility | |
Deltaville, VA


Current Conditions
Change my location