News & Events for Chesapeake Bay
State Drafts Plan to Study Dredge Spoils Sites
Date Posted: 2019-10-14
Source: Coastal Review Online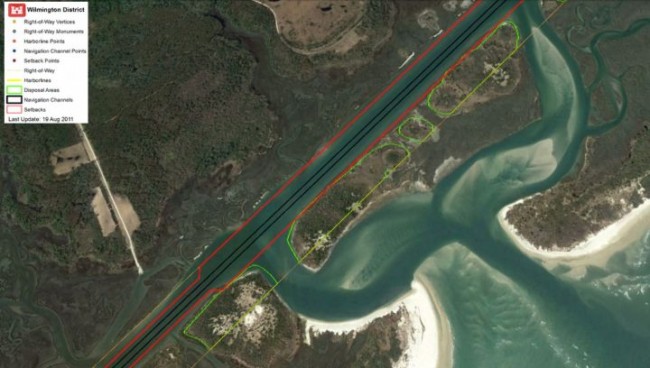 WILMINGTON – Keeping North Carolina's more than 1,500 miles of federal navigation channels open for boating traffic takes planning, money and, as equally important, space to put sand pumped from clogged inlets and other coastal waterways.
A plan is in the works to determine how many nonfederally operated dredge material placement sites are along the state's coast.
The North Carolina Division of Water Resources has drafted a plan to study dredge material placement facilities, or DMPFs, either owned, operated or managed by the state, local municipalities, private marinas, conservation groups and other nonfederal stakeholders.
The draft dredged material management plan, or DMMP, will identify those nonfederal disposal sites, determine the condition of and capacity of each facility, and evaluate the current dredging needs of nonfederal users including beach towns and private marinas.
Read the full story.
View location on the Waterway Guide Explorer
Provided by National Weather Service
| | |
| --- | --- |
| Humidity | % |
| Wind Speed | |
| Barometer | |
| Dewpoint | |
| Visibility | |
Deltaville, VA


Current Conditions
Change my location