News & Events for Chesapeake Bay
Waterway Guide on Site for Annapolis Shows
Date Posted: 2019-10-09
Source: Ed Tillett, Editor-In-Chief
Waterway Guide on Site for Annapolis Shows
Thank you to all who visited us at the 2019 International Power Boat Show last week. Waterway Guide staff and editors were on location in Tent A showing off the new 2020 editions of our guidebooks and rolling out our new digital subscription service.
The Power Boat show was well attended, and we visited with hundreds of old friends, new boaters and other exhibitors during the four-day event.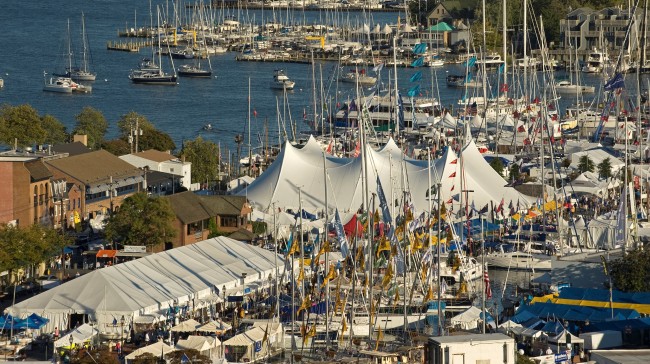 The 50th Anniversary International Sailboat Show begins on Thursday, October 10, 2019. We will be in the same location as always, so please drop by and say hello and see our new editions, including the Florida Keys, Western Gulf Coast and our entire line up of annually revised guidebooks and Skipper Bob titles.
We are always interested in hearing about your adventures and showing off our online Explorer digital web application.
The show runs Thursday through Monday, as always. You can purchase tickets in advance here or at the gates along the Annapolis Waterfront.
As always, our Waterway Guide team of experts will be on hand at Booth A25. The Waterway Guide Flagship Adonia will also be available.
Hope to see you there.
View location on the Waterway Guide Explorer
Provided by National Weather Service
| | |
| --- | --- |
| Humidity | % |
| Wind Speed | |
| Barometer | |
| Dewpoint | |
| Visibility | |
Deltaville, VA


Current Conditions
Change my location