News & Events for Chesapeake Bay
THE ANSWER IS 3: Waterway Guide Flagship En Route to Annapolis Shows
Date Posted: 2019-10-02
Source: Lisa Suhay, News Editor
Editor's Note: You may be wondering why this story's headline "THE ANSWER IS #3." It is the answer to our new news quiz series titled "Deeper Diver News Trivia Quiz." This quiz is drawn from the newsletter each week. If you'd like to participate then click here to subscribe to our newsletter.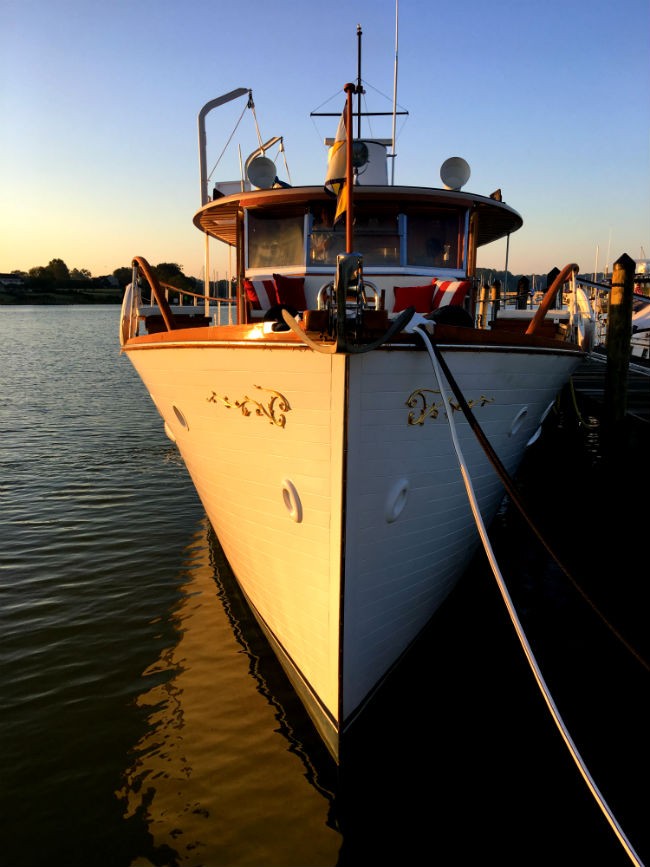 The Waterway Guide Flagship Adonia is en route from Urbanna, VA to Annapolis, MD to participate in the United States Powerboat and Sailboat Shows there. Adonia is Captained on this 11-hour journey by Ed Tillett, Editor in Chief, Waterway Guide Media.
The United States Power Show runs Oct. 3-6, and the United States Sailboat Show is from October 10-14 at Booth A25 for both shows. As always, our Waterway Guide team of experts will be on hand at both shows, as will the Waterway Guide Flagship Adonia.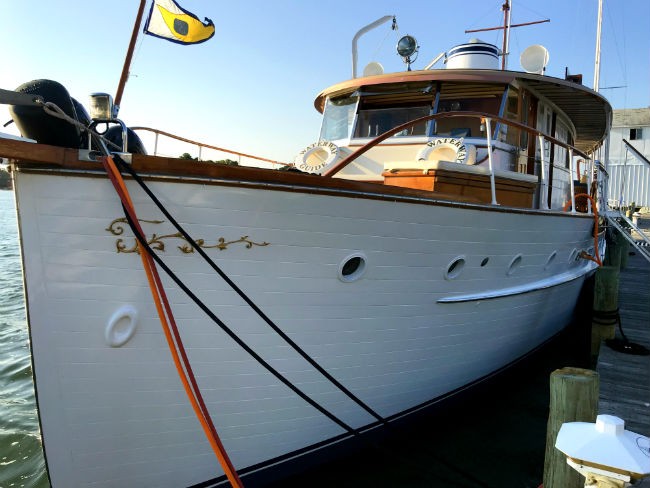 "Waterway Guide is so pleased to have a classic American yacht built by John Trumpy & Sons. It was built the same year Waterway Guide was founded," Tillett said. "We are proud to participate in these events and invite everyone to come by and say hello."
Waterway Guide was founded in 1947, the same year that Adonia was launched. The vessel was renovated most recently by Stingray Point Boat Works in Deltaville, VA.
Adonia and her captain made an overnight stop in Reedville, VA at Reedville Marina and Crazy Crab Restaurant. The yacht will be spending the next several weeks at the Maryland Yacht Club.
Trumpy yachts were built in Annapolis 1947-1973. The City of Annapolis is very proud of the connection it has to one of America's preeminent designers and builders of luxury vessels and the historical significance of the shipyard to the city.
Never seen the Waterway Guide flagship? Catch a glimpse of Adonia in this Chesapeake promotional VIDEO.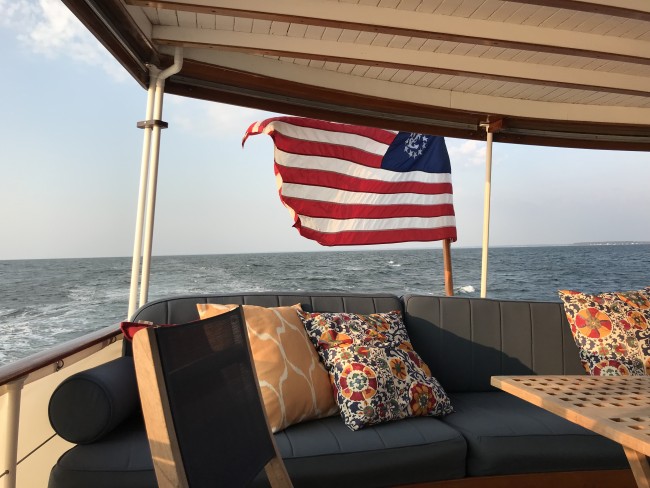 The United States Boat Shows in Annapolis provide great economic impact throughout the community, establish an unmatched legacy amongst the industry and within its attendees. This is the 50th anniversary of the United States Sailboat Show in historic downtown Annapolis.
See you out there!
View location on the Waterway Guide Explorer
Provided by National Weather Service
| | |
| --- | --- |
| Humidity | % |
| Wind Speed | |
| Barometer | |
| Dewpoint | |
| Visibility | |
Deltaville, VA


Current Conditions
Change my location