News & Events for Chesapeake Bay
Satellite images show Hurricane Dorian's impact on the coast from Florida to Virginia
Date Posted: 2019-09-09
Source: The News & Observer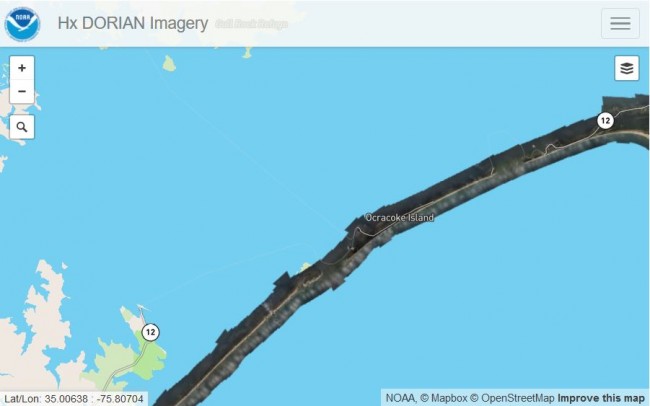 A new map shows the coast from Miami to Newport News, Virginia, with detailed satellite images showing the damage from Hurricane Dorian.
The images, released on an interactive Google map from the National Oceanic and Atmospheric Administration, stitches together satellite imagery to give a close-up view of the damage from Dorian's slow crawl up the East Coast.
Cape Lookout National Seashore in North Carolina posted the map on its Facebook page, encouraging members to check out the damage on Portsmouth Island.
"How many new cuts and/or new inlets do you count on the island?" the post said.
Rad the full story.
View location on the Waterway Guide Explorer
Provided by National Weather Service
| | |
| --- | --- |
| Humidity | % |
| Wind Speed | |
| Barometer | |
| Dewpoint | |
| Visibility | |
Deltaville, VA


Current Conditions
Change my location