You can now post Navigation Alerts and observations anywhere on Waterway Explorer. Your comments will be verified and available on the web app for everyone to see. Please provide as much detail and accuracy as possible.
We've also included weather overlays from two sources, NOAA and Windyty.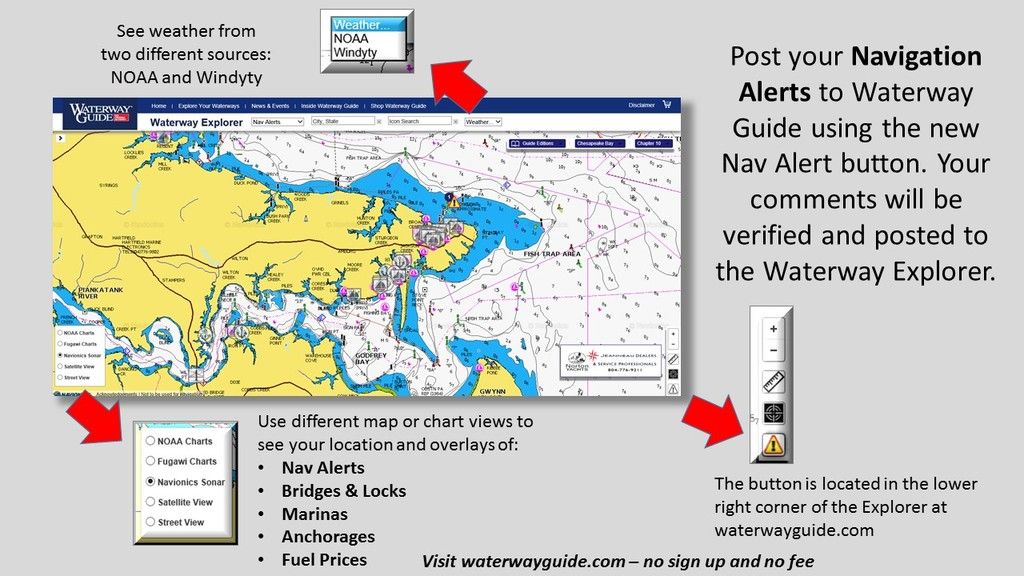 NOTE: DO NOT POST NAV ALERTS AS COMMENTS TO THIS ARTICLE!
You must submit nav alerts on the Explorer as outlined above, otherwise other boaters will not be able to view and learn from your experiences.