The Fall Boat Show Season is on the horizon, promising a collection of exciting opportunities for boat enthusiasts to explore the latest boat models, designs, and technologies, as well as discover new marine products and services.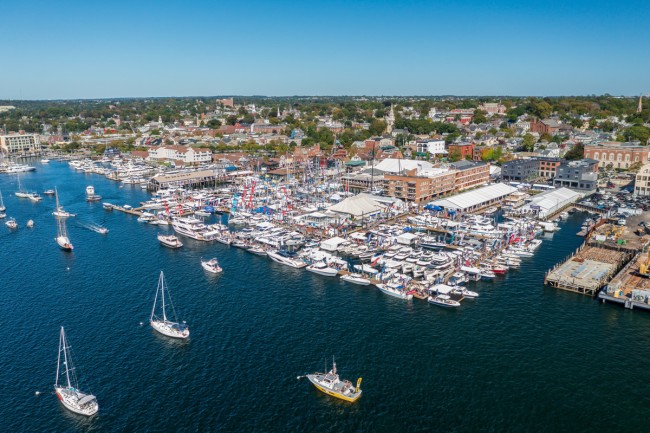 Newport International Boat Show - September 14 - 17, 2023
The Newport International Boat Show (NIBS), one of the largest and most prestigious boat shows in the country, spans over thirteen acres of historic downtown Newport, Rhode Island. Walk the docks and view a spectacular display of shiny new sailboats and powerboats, some making their first-ever debut in the United States. On the land side, you'll find hundreds of marine products, services and accessories to enhance the boating lifestyle. Also on deck are educational seminars, in-water boating courses and daily giveaways.
The Boat Show's September dates and stunning location are added benefits to your visit. Set amongst grand coastal scenery, national historic sites, trendy boutiques and world-class restaurants, it's easy to pair your passion for boating with the experience of Newport and the beauty of fall in New England. Find this year's lineup and purchase your tickets at https://newportboatshow.com/.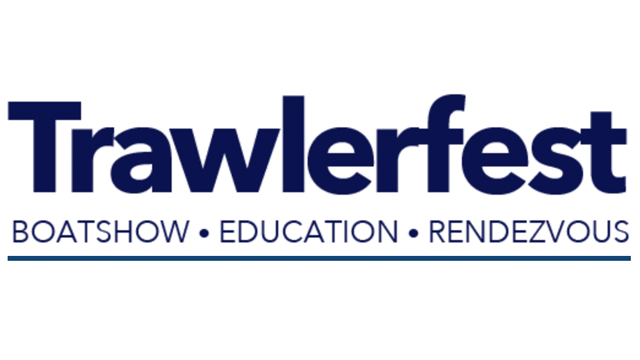 Trawlerfest Baltimore - September 26 - 30, 2023
Trawlerfest Baltimore hosts an impressive in-water selection of new and pre-owned cruising powerboats, first-class education and demonstrations, the latest in marine products and services, and opportunities to share cruising adventures with fellow cruisers and industry experts. This year's seminars include, Navigation & Charts with Bob Sweet, a 2-day course on Maintaining a Cruising Powerboat with Steve Zimmerman, What to Expect from a Marine Survey and Sea Trial with Chris & Alyse Caldwell, and much more. See the full line up of seminars, as well as New & Pre-Owned boats at https://www.passagemaker.com/event-news/2023-trawlerfest-baltimore.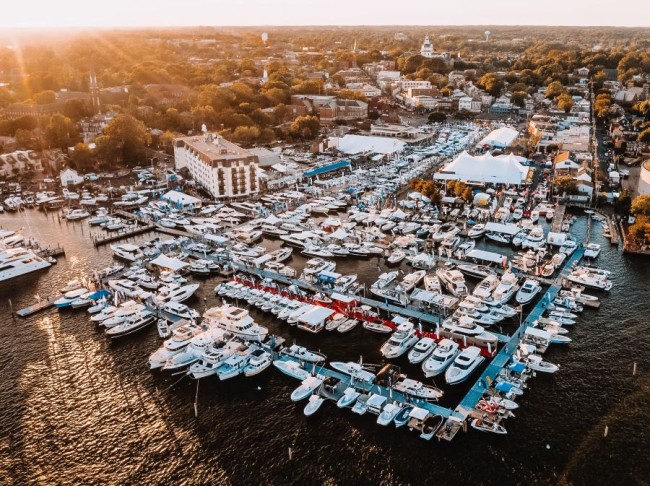 Annapolis Powerboat Show - October 5 - 8, 2023
October brings the transformation of Ego Alley and Annapolis Harbor into a boater's dream, as floating docks create a temporary marina showcasing new and premiering boats and the latest in boating accessories, equipment and apparel during the Annapolis Powerboat Show.
The Waterway Guide Media team will be on site in Tent A for both the Powerboat and Sailboat show exhibiting our guidebooks, mobile apps, data sharing, and enthusiasm for exploring America's waterways. Please drop by and say hello.
Whether you are a boater, angler, or just getting started, you will want to grab your family and head to downtown Annapolis and soak in the boating lifestyle, catch up with old boating friends, and make new ones as you walk the docks. Find this year's list of exhibitors and purchase your tickets at https://annapolisboatshows.com/powerboat-show/.
Annapolis Sailboat Show - October 12 - 15, 2023
Sailors from around the globe gather in beautiful downtown Annapolis every October for the Annapolis Sailboat Show.
This annual celebration of sailing features floating docks lined with sailboats from manufacturers around the world. Multihulls, monohulls, cruisers, racers, sailing dinghies and more. Show tents line the shore, stocked with the latest in nautical gear and accessories, electronics, communication equipment, sails, rigging, education, charter companies, clubs and more.
Seasoned and novice sailors alike are invited to expand their horizons and connect with fellow sailors during this internationally acclaimed show. Find this year's list of exhibitors and purchase your tickets at https://annapolisboatshows.com/sailboat-show/.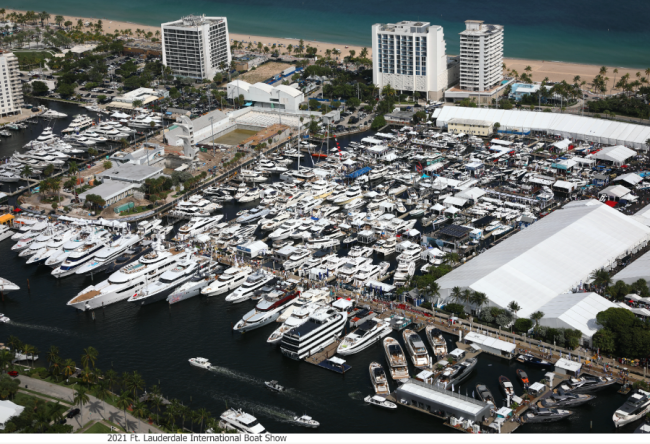 Fort Lauderdale International Boat Show - October 25 - 29, 2023
Owned by the Marine Industries Association of South Florida and Produced by Informa Markets, the Fort Lauderdale International Boat Show Is the Largest In-Water Boat Show in the World.
Located steps from the beach in sunny South Florida, FLIBS spans nearly 90 acres across three million square feet of exhibit space that is connected by an intricate network of water and ground transportation services. In 2022, the five-day show attracted over 100,000 attendees and 1,000 exhibitors representing 52 countries with more than 1,300 boats on display.
Learn more about this phenomenal boat show and purchase your tickets for 2023 at https://www.flibs.com/.