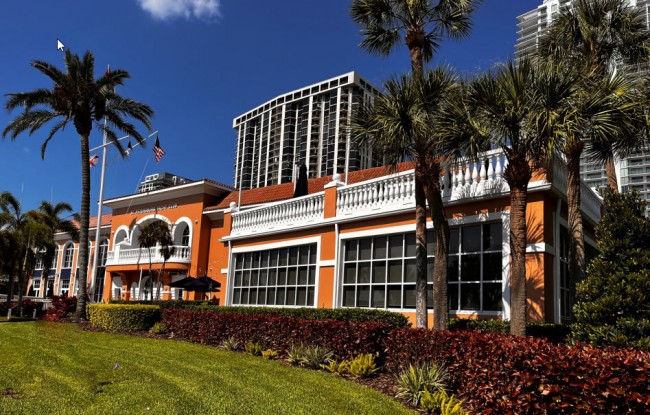 Yachting enthusiasts from SPYC spent a spirited two hours engaged in an informational seminar conducted by Waterway Guide media titled "Navigating with Today's Technologies" during the first week of May 2023. The luncheon was attended by 70+ members of the SPYC Cruising Fleet, many of whom had recently returned from coastal voyages.
In addition to a vibrant sailing and cruising membership, SPYC is noted for its commitment to the community through its youth programs, regattas, and hospitality to reciprocal club members. With a longstanding position in American yachting, SPYC's trophies are cherished by generations of participants and their families.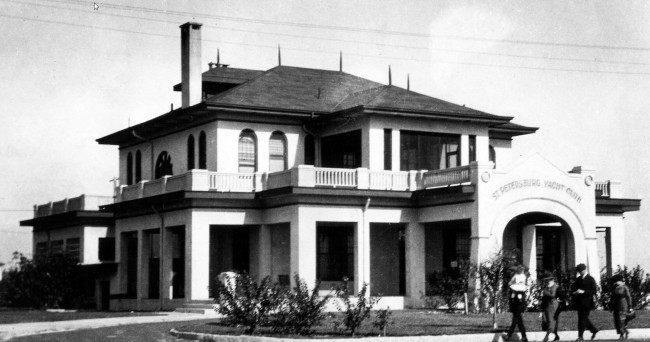 The venerable SPYC overlooks Tampa Bay and has been a landmark along the waterfront since the building was inaugurated in 1917. Founded in 1909, SPYC has a rich tradition that includes the first St. Petersburg to Havana race in 1930 that remains an important event when practicable.
Waterway Guide Media's editor-in-chief, Ed Tillett, was invited to present a program that takes attendees on a journey through the evolution of today's navigation platforms including how data is acquired, managed, and distributed to mobile applications and chart plotters. Trends in the development and release of navigation devices are also covered, as well as the challenges faced with the transition away from paper charts to vector data.
"We have more information in more detail than ever, and the technology to deliver that information is highly stable. Now we are faced with learning the platforms and deciding which ones are best for our individual requirements," said Tillett. "The choices are immense and can be overwhelming. Our seminar demystifies the engineering and offerings of the new advancements in navigation and hardware. It was a pleasure to spend time with SPYC members exploring this most timely topic."
"Navigating with Today's Technologies" is also presented by Waterway Guide Media at the Annapolis Boat Shows Cruisers University program. Check the schedule if you are interested in this or other continuing education sessions.