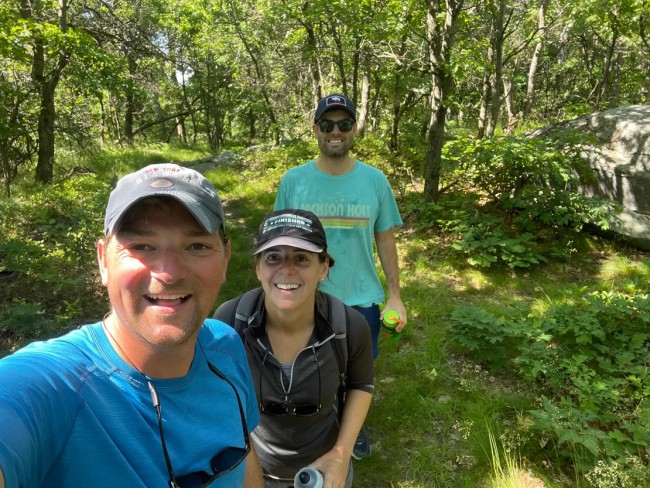 We're about three-quarters of the way done with the Great loop. While cruising from one place to another takes up a lot of our time, there are tons of activities we've found that have made this journey so more fun than we could have imagined.
Here's our top 10 (in no particular order).
1. Go for a hike
We've cruised through beautiful national and state parks that are filled with hiking trails just off the water's edge. We've hiked off the Hudson River, Lake Michigan, and Kentucky Lake, just to name a few. While sunbathing on the boat is pretty great, nothing quite beats forest bathing, or the chance to get some exercise in beautiful places. Our best tools to look for hiking trails are the AllTrails app and reviews on Navionics that mention hiking nearby a marina or anchorage.
2. Learn about where you are
So much of our country's history takes place along our waterways. From the Revolutionary War to westward expansion to the Civil War and more, history has come to life on this trip. With a little effort, a river or shoreline transforms into a place rich with stories from our past. Cruising through the Dismal Swam no longer is just a forested waterway, but a place for reflection on how it served as a harsh sanctuary for people seeking freedom. Stopping at a town on the Erie Canal no longer is just a place to grab lunch, but a place to learn how a community has changed with the canal's evolution.
We find ourselves seeking out the museums (Detroit's Historical Museum was a favorite) at port, reading books, listening to podcasts, or googling History channel episodes on an area of interest. We listened to George Washington's biography cruising up the ICW and Potomac, and are now reading Holding Back the River, about controlling our inland rivers--bringing a whole new dimension to our waterways.
Our ability to experience and learn about our nation's history wasn't really something we expected when starting this trip, and now we can't imagine doing this trip without taking the time to do a little extra digging.
3. Have a fire on the beach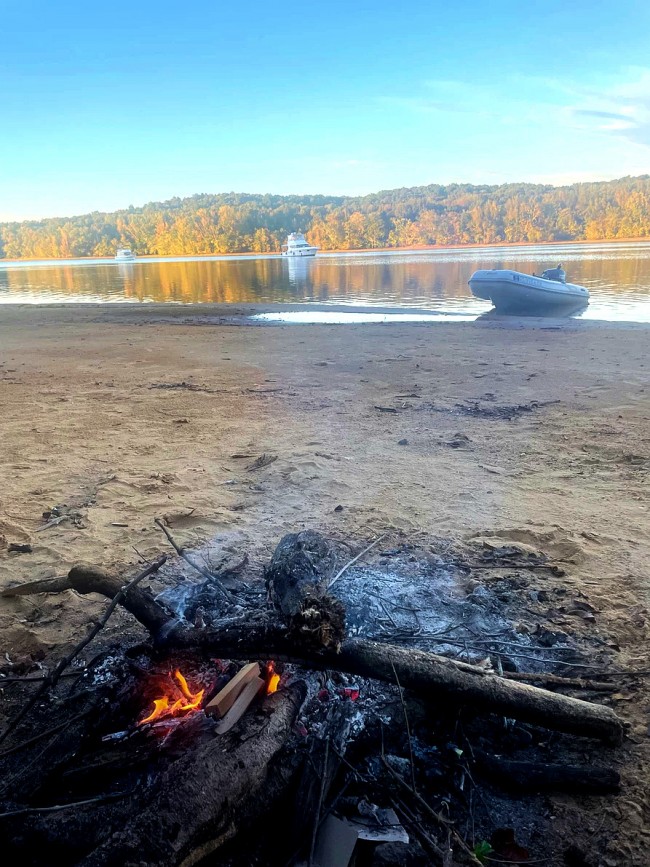 We carry a tiny portable Solo campfire that we've set up a few times on land throughout the trip. Campfires (when made safely) never fail to break down inhibitions, ease any anxieties, and bring people closer together, which have helped create some fun and memorable nights on the loop.
4. Go for a bike ride
We have a Guide to Biking on the Loop so we won't go into too much detail on why we love it. But in short, there's often so much more to explore via bike, from neighborhoods to provisioning to natural scenery, than what's available within walking distance to shore. We've also been surprised by how many bike-friendly roads and trails are accessible close to shore. Not to mention, also great exercise.
5. Spend the night on the hook in your cove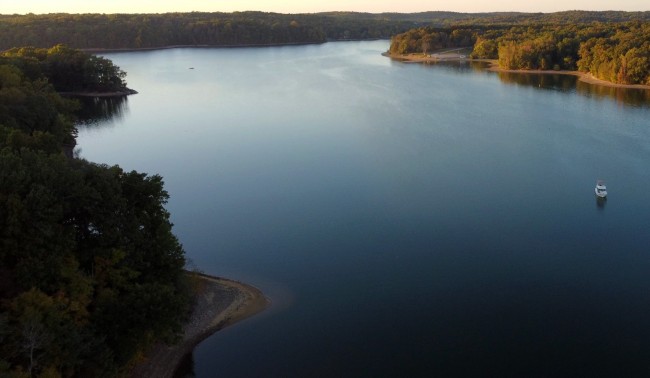 Each looper has their own preference when it comes to marinas versus anchoring. We anchor about a third of the time, depending on where we are and what we're looking for. But when people ask about our favorite part of the trip, we always mention there's nothing like being the only boat in a calm cove surrounded by nature. Listening to the birds chirp, water gently ripple along the side of the boat, while watching the sun go down with a glass of wine sitting on the bow--life doesn't get much better. We had never anchored by ourselves before this trip, but once we figured out how to, we can't believe life on the hook existed before us.
6. Fly the drone
We bought a DJI Mini 2 drone to be able to capture our Great Loop adventure from the sky. Sometimes it's hard to know what is beyond the water's edge, and having a drone adds context to where we are and our environment. While we haven't mastered using it in motion, it's fun to take out and can even score some points with other loopers when you can capture their boats as well.
7. Visit the town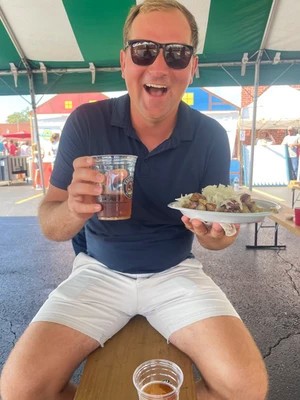 This is a given, and most know this is a big part of why doing the Great Loop is so great. But just so it's said--we're a big believer of you gotta get off the boat. Visit the coffee shop, have a drink at the brewery, walk through the local museum, stroll the streets. Many towns have free day docks, so we'll sometimes stop at a town just for lunch or even go for a run, then hop back on the boat so we can continue to explore. You never know what you might find (farmer's markets are always a bonus). We marked our favorite places along our route here.
8. Share a meal or docktail with another looper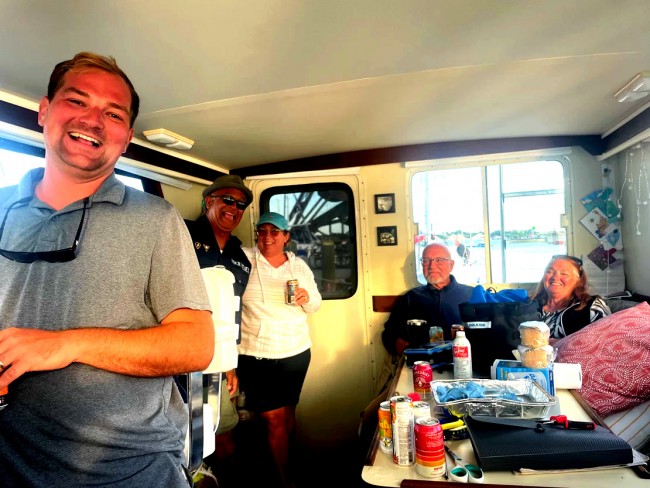 Doing the Great Loop can be quite a social experience. We're easily identifiable by our flags and when pulling into a marina, it's not surprising to find a group of loopers already sharing docktails. Some days we feel more social than others. But we've never regretted the chance to get to know others also navigating this journey, whether it was throwing together an impromptu potluck 2 hours after meeting, or tagging along to dinner and a movie with 2 looper couples, to picking up new friends on our dinghy to explore an anchorage. Rarely are there everyday experiences where it is so natural to spend them with "strangers" that soon become friends. And the beauty of the trip is we're all at our own pace headed generally in the same direction, so always opportunities to make new and old friends.
9. Take the dinghy to shore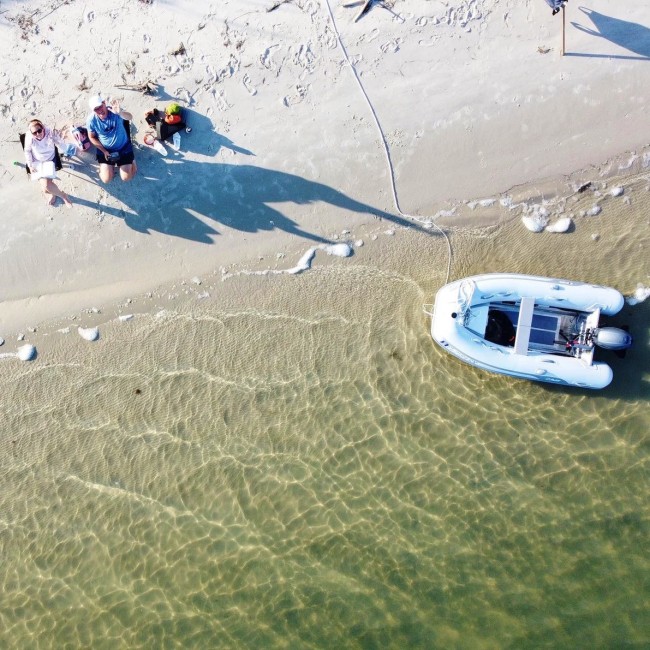 Whether we're at anchor or a marina, so much more becomes available when we can zip around in a 9 foot inflatable versus our 31-foot trawler. While docked at Smith Island, we had happy hour at a remote "locals beach" while watching the sunset. In New Symyrna Beach we took the dinghy through the mangroves to JB's Fish Camp for dinner. Plus, it's always refreshing to go 15 mph on water instead of our usual 8.
10. Swim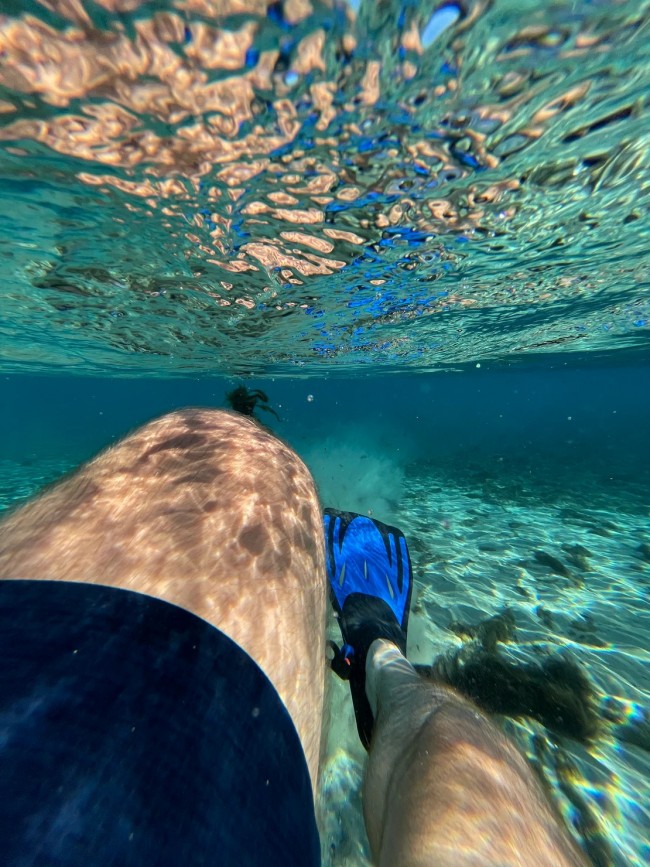 We wish we did this more than we have, and a lot of the desire to swim is based on the weather and the quality of water you're in. But the times we have, it's been a whole new level of fun and makes you feel like you're really getting the most out of living on the water.
Visit Life on Sweet Day's Instagram for more photos.
There are infinite ways to do the Great Loop. One of the best pieces of advice we received from a gold looper was, "Remember this is your loop, no one else's" and then proceeded to tell us what they thought we should do (at the time we both laughed at the irony in this exchange). But for us, doing these ten activities have continued to create opportunities for new adventure, learning, and connection that make this trip so special.