Editor's Note: The boating community has suffered a deep loss in Robert Peek. He will be deeply missed by our staff members as well, many of whom have met him over the years. Dozens of emails have poured in from the community to express what a vital and integral part of the boating experience Robert was. Below is a message from Donna Stewart, TMP, Director, Dismal Swamp Canal Welcome Center & Chairperson, Camden Tourism Development Authority.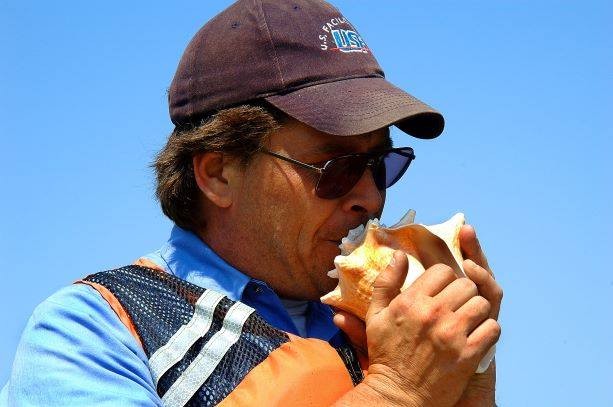 You all are in the boating world and know the giant shoes Robert Peek wore for our beloved Dismal Swamp Canal. He was lockmaster, host, groundskeeper, maintenance man, historian, ambassador, entertainer, and most importantly, genuinely caring of his boaters. Everyone was a friend, and he wins a trophy for Hospitality. Everyone knows Robert, and if you didn't, you wanted to meet him.
So you all know how devastated we are in sharing the news of his sudden death yesterday morning. I like to picture him laughing with God, having a cup of coffee and sweet breakfast treat, debating a few matters and having a good laugh while enjoying the heavenly companionship. I'm sure he has reeled in a few angels who could not stay away from the engaging conversations. Robert was just that way. He was a dear friend, and he will never be replaced.
Please remember his beloved wife Jackie and their family in this time of shock and loss. Also his co-workers at US Facilities and the Norfolk District USACE.
If you would like to send any form of condolences please send them to Jackie Peek and Family c/o: US Facilities, Inc. 2509 Reservation Road Chesapeake, VA 23322-5217
We have been assured they will be given to Robert's family. Jackie has given me permission to tag her on our Facebook page, although we are working out those wrinkles.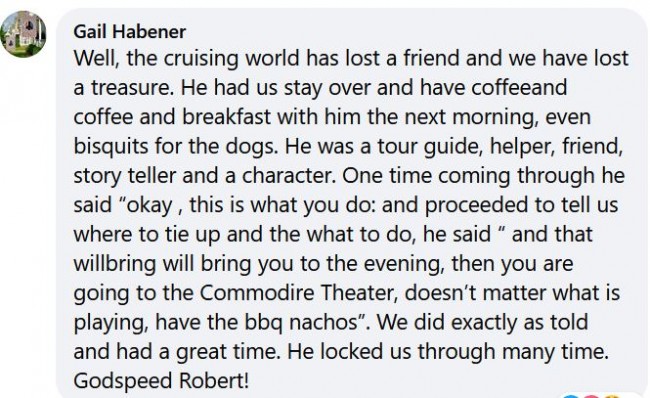 So anything you share from our page she will have knowledge see. Please feel free to tag us (Dismal Swamp Welcome Center) with comments.
Our sympathy goes out to boaters, as well. We know Robert had many friends in the boating community who are feeling the loss, too.
On a personal note, I took this image of Robert when he was assisting with Paddle for the Border, and my husband, daughter and grandson are on the boat with him.
His genuine laughter is just contagious, and his conch is front and center. One of my favorites.