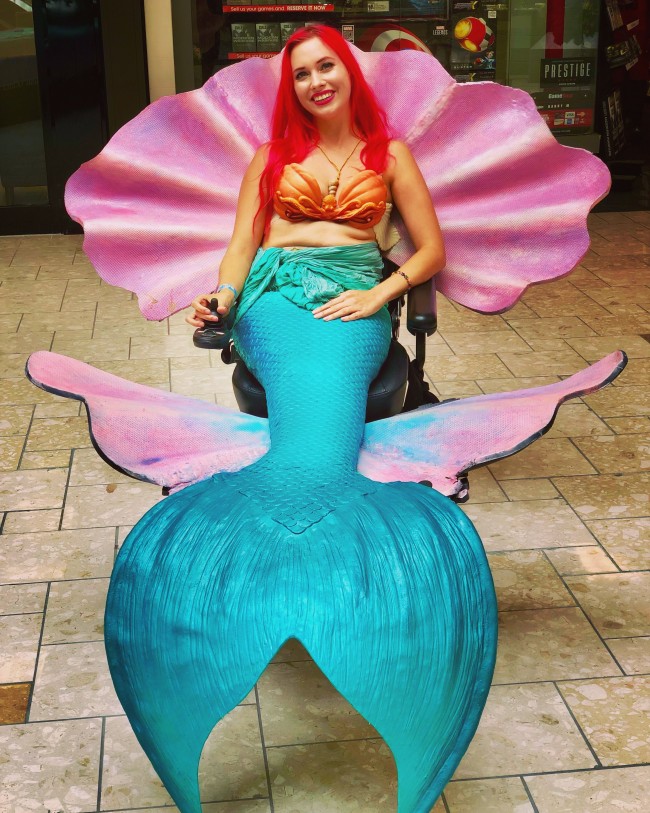 The City of Norfolk, Virginia celebrated the 20th Anniversary of the City symbol, the mermaid, with a massive costume parade and ball. While 600 children strutted their mermaid stuff covered in scales, tails and dripping glitter, it was an adult mermaid in a wheelchair who stole the show.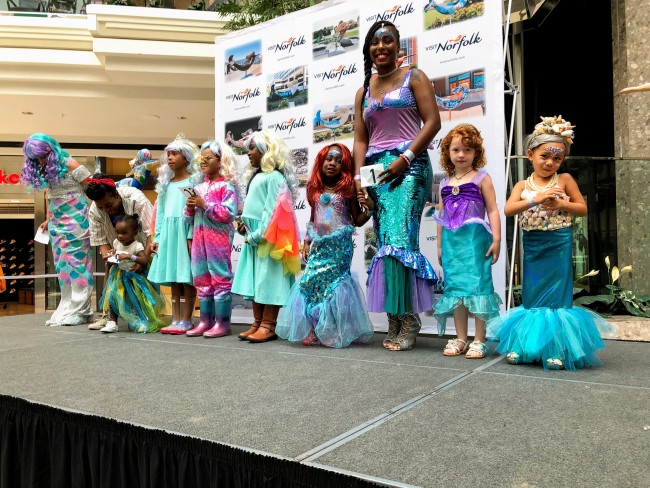 Helena the Mermaid (her stage name and the only one she will give) is a professional mermaid in Norfolk Virginia. She can't walk and is a wheelchair user with Charcot Marie Tooth Disease, a degenerative nerve disease that causes muscle weakness, decreased muscle size and sensation.
Full disclosure, as the author of three children's picture books on the merfok of Norfolk I was asked to be the Grand Marshal of the Mermaids On Parade #mermaid20 event organized by the Slover Library staff.
Yes, I donned scales, a long, glittering, pink tulle cape and crown as the Mermaid Queen to lead three rounds of the parade to accommodate the massive turnout. That's just how we here at Waterway Guide News roll.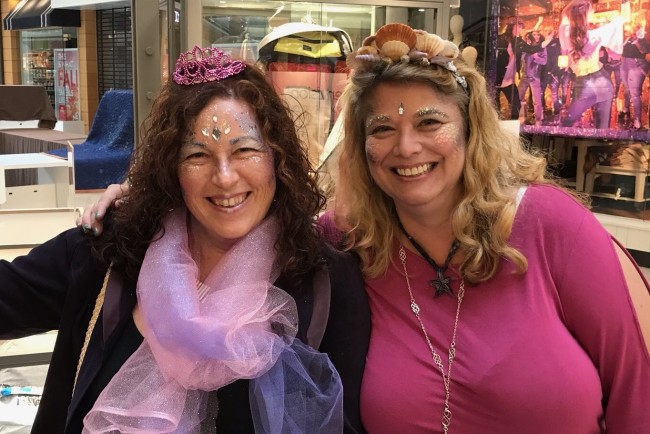 The costume parade and contest took over the entire first floor of the McArthur Center Mall here.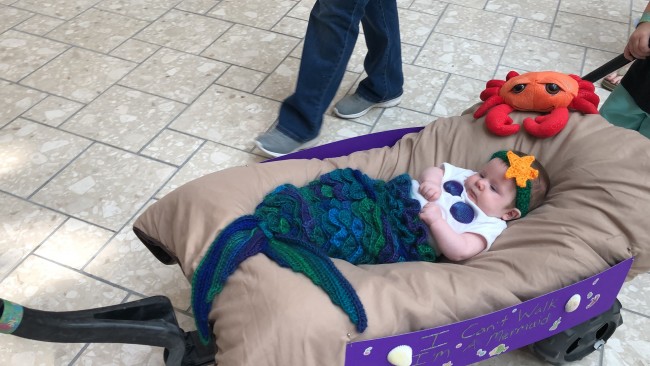 Some contestants used carts to make mobility easier for parade purposes due to the restrictive garb.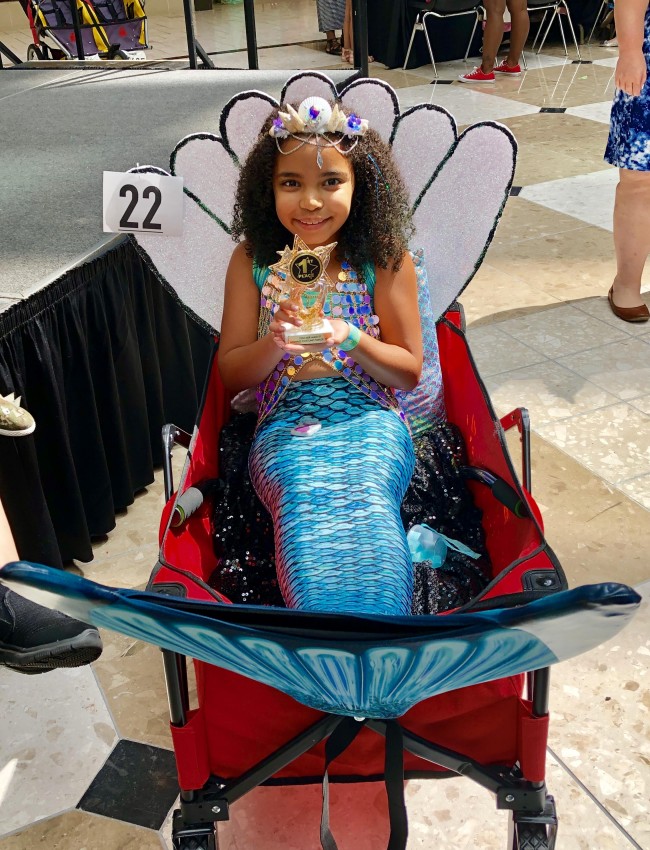 The Mermaid Ball after-party was held later at the Slover Library.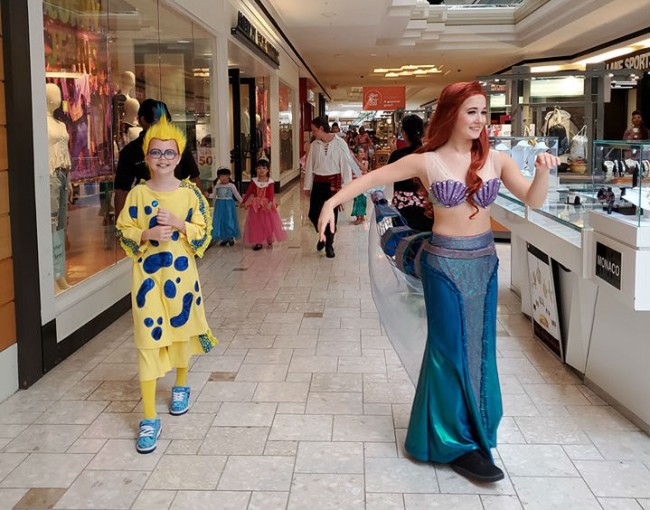 The City of Norfolk is home to well over 300 life-size mermaid sculptures which were first brought to the area by Peter and Bess Decker 20 years ago after they went to Chicago and saw the Cows on Parade.
Because Norfolk is home to Naval Station Norfolk and supports naval forces in the United States Fleet Forces Command, mermaids seemed more appropriate. The mold for the mermaids was crafted by Artist Kevin Gallup. Mermaids are still being added to the landscape and exported to cities and nations around the globe by Artist Georgia Mason.
"I just decided that I would rather be a mermaid and make my living by turning my disability into a career that makes people happy," Helena explained. "I love to travel and being a mermaid takes me everywhere."
Many participants didn't realize that the chair was not a prop, but a necessity.
"Sometimes people ask about the chair," Helena says. "But most of the time they're so focused on meeting a mermaid in person that it really doesn't come up."
Here are some links for learning more about Helena the Mermaid on: Facebook, Instagram, or to buy some of her mermaid merchandise which helps to raise both money and awareness for Charcot Marie Tooth Disease.
To see the full photo album of the event click HERE.