Preferred Destinations
by Lisa Suhay - June 12, 2020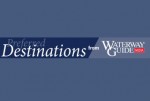 Welcome to our ever-expanding catalog of Waterway Guide's Preferred Destinations and our exclusive email blasts. Simply scroll down through this post to find your next must-see location.
This collection is constantly being updated each and every time we send out a new Preferred Destination eBlast to our subscribers.
To receive the eBlasts in real-time simply go to our Home page and either click the "Join" button at the top right of the screen or scroll all the way to the bottom of the page and sign up for our weekly newsletter to be automatically included in our Preferred Destination and Editor's Choice mailings.
Pope's Island, New Bedford: The Fresh Seafood & Atmosphere You've Been Craving

Known for its rich history and even richer Portuguese cuisine, this Waterway Guide Preferred Destination is America's #1 fishing port. For those who had the time during lockdown to read Moby Dick, this is the port steeped in the elements of the book, including a tiny chapel immortalized in the novel. Read More.
Staniel Cay: From James Bond's Thunderball to Swimming Pigs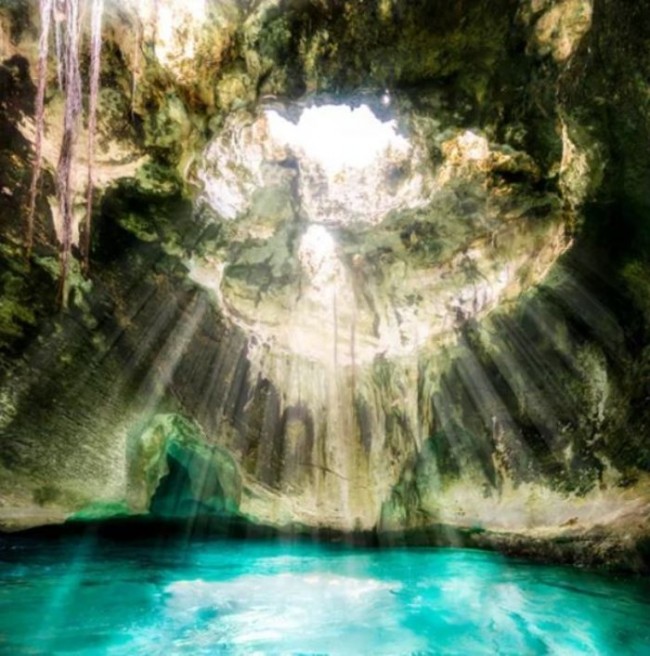 Of course, we've extolled the unique joys of swimming pigs here, but Staniel Cay, in the Exumas has another feature often eclipsed by the popular porcine pals. Here, along the string of pearls that make up the approximately 365 cays in the 120-mile Exumas chain, strung like a necklace from northwest to southeast in the central Bahamas, this is the place where 007 saved the world – twice. Read more.
A Very Merry Manteo and a Happy OBX New Year!
The Town of Manteo, North Carolina, known as the "gateway to the Outer Banks," made our Nice List twice this year so maybe we should contemplate spending the holidays in the little town that wraps around Shallowbag Bay on the eastern side of Roanoke Island, North Carolina. Read more.
Albemarle: Taking Time to Enjoy "Life on the Loop"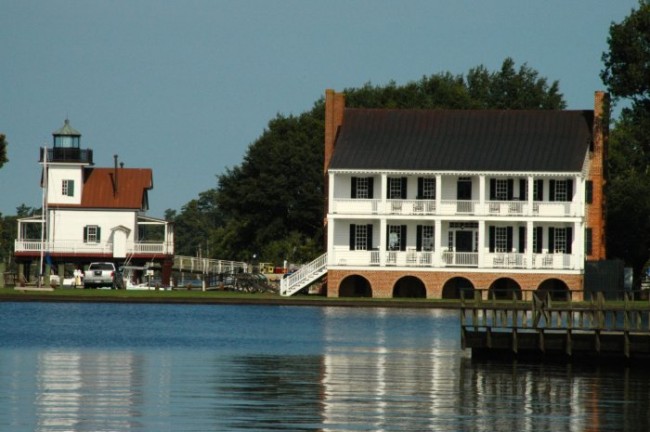 As days shorten and fall is in the air, thousands of boaters flee the chilling waters and head south on the Atlantic Intracoastal Waterway (AICW). Our advice is to slow down. We like to take our time and discover the Albermarle Loop, a Preferred Destination where Southern hospitality reminds us that life's a journey, not a race. Read More.
Portland, Maine: Classic Sweater Weather & Lighthouses, Plus New Twists on Cycling & Lobster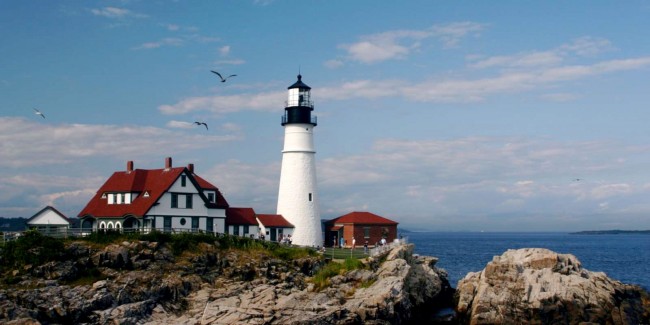 Up here in Portland, Maine, the fall air is crisp as a fresh apple and the air is salty and clear. This is the Preferred Destination that is best with a sweater and a comfortable pair of walking shoes. You may also want to pack a healthy appetite for fine food and drink. Read More.
Bald Head Island: So Much More Than Just a Day Trip
Come to this Preferred Destination for classic events styled like the pages of Southern Living magazine. The fall rental deals we found here made us want to bring the family for a classic Southern hospitality twist on Halloween, Thanksgiving or Christmas. Read more.
The Nation's Harbor Offers "Something for Every Sense"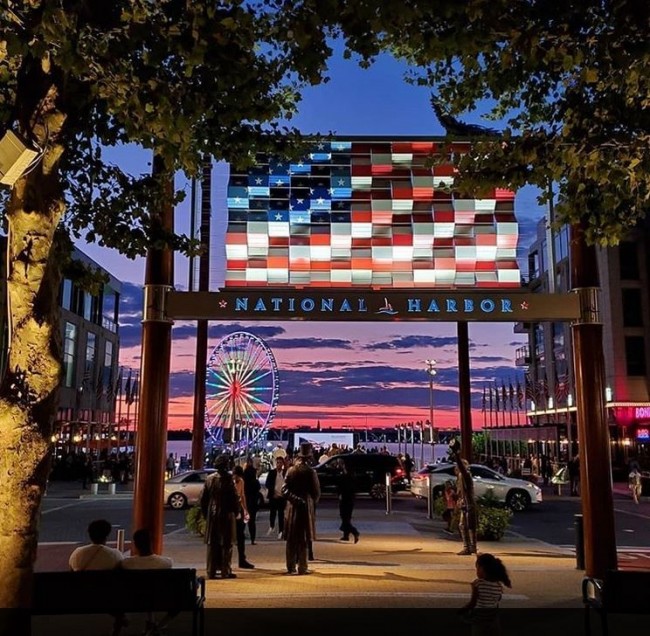 Great things await boaters who make the trek up the Potomac to our Preferred Destination at the National Harbor, which stretches along the Potomac River on 350 acres. Here at the nation's waterfront boat life meets nightlife offering "Something for Every Sense." Read more.
Hampton's Snowbirds, Space, Art and History
Hampton, Virginia is for Space Lovers. This Coastal Virginia Preferred Destination welcomes visitors with the most breathtaking span of historic attractions we have ever seen, from this year's 400th-year commemoration of the 1619 arrival of the first Africans to the Hidden Figures of NASA.
Located in the middle of the Hampton Roads region and the heart of the Mid-Atlantic, Hampton is a destination that offers an atmosphere of discovery. Read more.
Out 'n a Spout: New Bedford, Where Moby Dick and Traditional Portuguese Dining Converge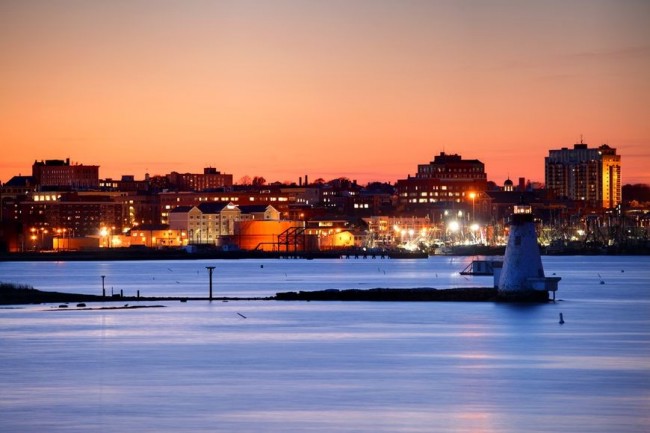 Many seafarers make the pilgrimage to one of our favorite Waterway Guide Preferred Destinations to sample the Portuguese cooking, visit America's #1 fishing port and pray for safety at sea in a tiny chapel immortalized in the novel Moby Dick.
Here in New Bedford, MA, we are charmed by the vibrant and culturally rich city with a working waterfront and a world-famous Whaling Museum. Read more.
Yorktown Riverwalk Stretches the Legs & Imagination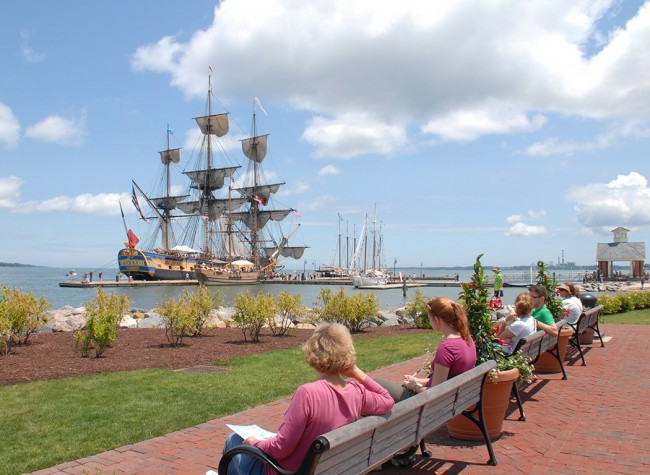 From tall ships to blues, brews and BBQ, Riverwalk Landing along the Yorktown, Virginia waterfront is the latest Waterway Guide Preferred Destination. The breezy beach and riverfront promenade make this a perfect stop whether from land or from sea. One of the most historically significant Revolutionary War sites, the National Park Service maintains the Yorktown Battlefield nearby with earthworks and exhibits that retell the turmoil of America's beginning. Read more.
Nantucket Still at the Top of the List
Nantucket Boat Basin is a world-class marina and one of the most charming we've visited. It's where we go when we crave a breathtaking destination that has classic New England lighthouses, bike rides through cobblestone streets, great food and libations. Among the best of our Preferred Destinations, Nantucket remains a boater's paradise with something for everyone. Read more.
Swansboro, NC Offers Year-Round Southern Satisfaction: Let's Mullet Over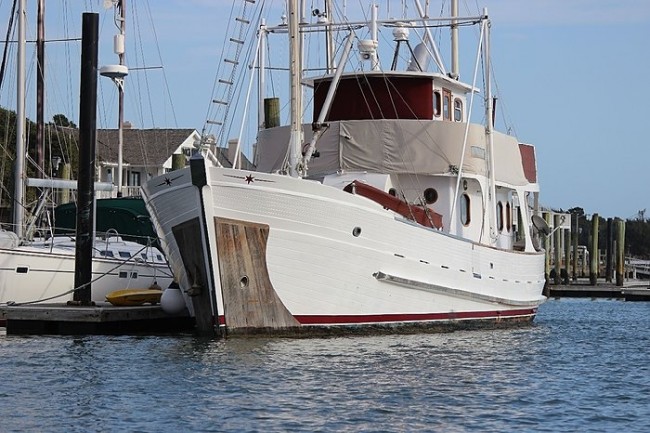 A favorite stop along the Atlantic Intracoastal Waterway (AICW), Swansboro, North Carolina, will take visitors under its wing for relaxed, coastal living at its very best. Our Cruising Editors have voted this delightful town the latest Waterway Guide Preferred Destination.
Here, along the White Oak River and the AICW, you can enjoy outdoor living all year long, including fishing charters, boating, kayaking, camping, hiking and a Mullet Festival.
Swansboro is a popular destination for transient boaters. Local marinas are also convenient to the downtown area. Read more.
Bald Head Island: Turtles, Tee Times and Ghosts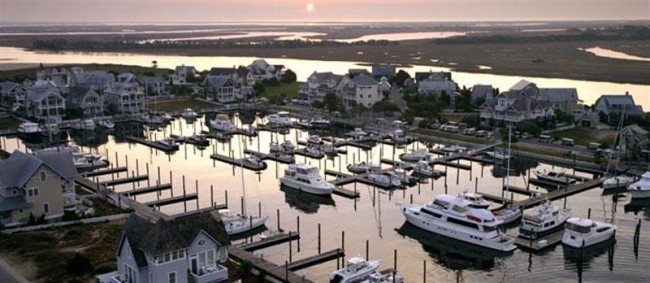 Visitors to Bald Head Island will wish they could slow time to turtle speed in order to get the most out of every moment spent at golf, ghost tours and Loggerhead nesting grounds. This Waterway Guide Preferred Destination is located at the confluence of the Cape Fear River and the Atlantic Ocean. Read more.
Visit Hyannis to Soak Up the Best of the Cape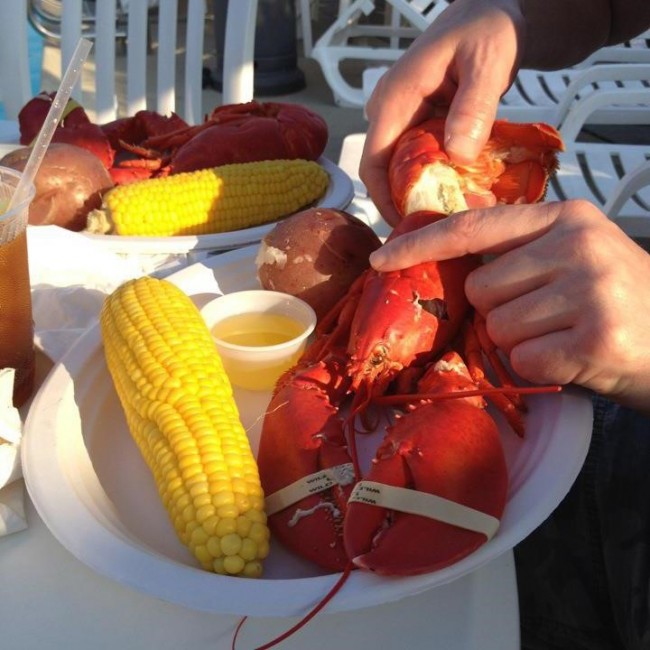 Lobster, Camelot and deepwater are just a few reasons why Hyannis Harbor, located on Nantucket Sound, is a Waterway Guide Preferred Destination. This mid-Cape location is ideal for day trips around Cape Cod and the Islands of Martha's Vineyard and Nantucket, which are readily accessed by ferry from Hyannis Harbor. Read more.
Superyacht Owners and Crews Discover Miami's One Island Park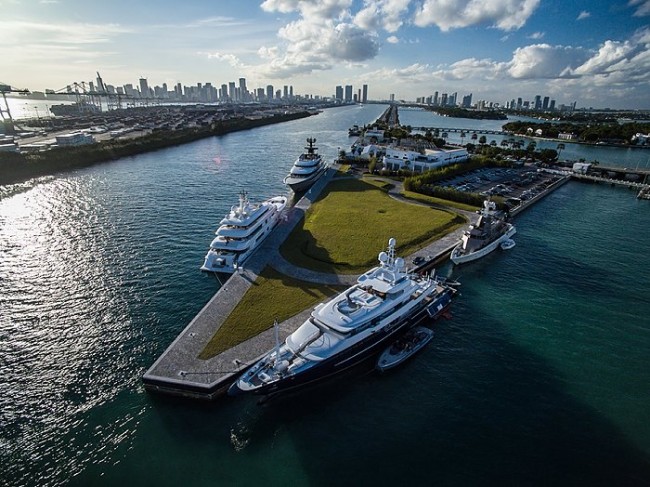 Miami's One Island Park is a Waterway Guide Preferred Destination. In the heart of one of the world's most dynamic cities, the private marina is designed for the distinctive demands of superyachts and expectations of attending crews when they return to South Florida from winter travel abroad this season. Read more.
Charleston, SC: The "Holy City" Where Ghosts Meet Instagram-Worthy Backdrops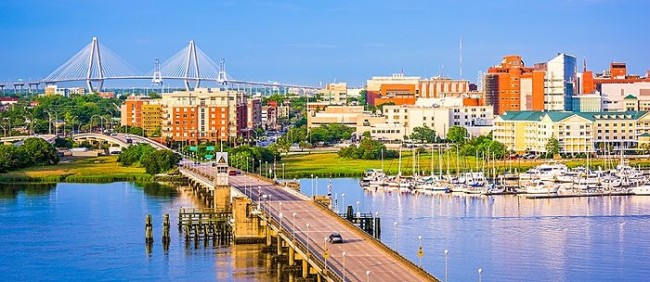 Want to do some ghostbusting or savor the flavors of a food tour? Who y'all gonna call? Nobody. You're going to cruise to our Preferred Destination of Charleston, South Carolina for fun, food and a heaping helping of history.
This historic port city, founded in 1670, got its name from King Charles II who granted its charter. Charles Town was declared the capital city of Carolina. Charleston ultimately earned the nickname of "Holy City" for its tolerance of all religions and numerous historic churches. Read more.
Manteo, NC: Where Atmosphere and Pirates Steal your Heart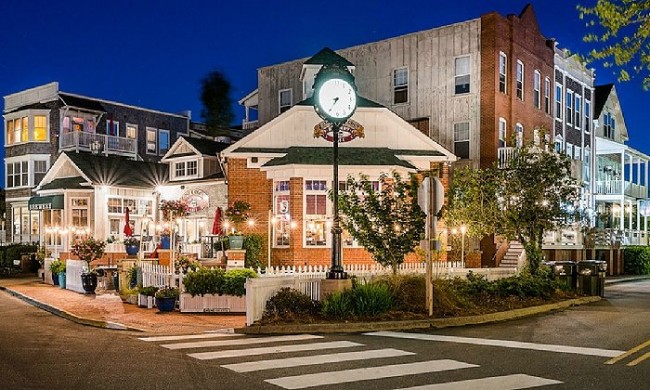 Manteo, North Carolina is one of those tight-knit and welcoming communities where you feel right at home from docking to dinner reservation. You will probably make new friends from the moment you drop the hook or tie up at the local marinas.
The Town of Manteo wraps around Shallowbag Bay on the eastern side of Roanoke Island. The island lies between the beaches of North Carolina's Outer Banks and the sparsely populated lowlying mainland to the west. Read more.
Hog Wild: Let's Get Away to Staniel Cay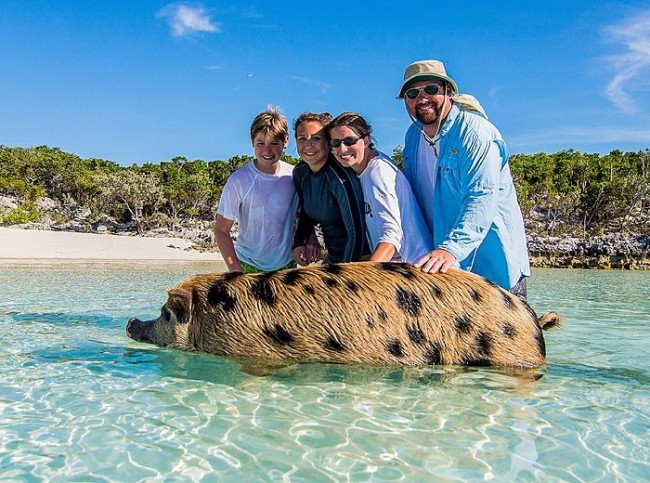 Come for the swimming pigs, stay to play out an upscale Robinson Crusoe adventure in affordable luxury located in the central Exumas at Staniel Cay, with convenient access to the best attractions in a waterfront playground environment. This is a Waterway Guide Preferred Destination for many reasons. Read more.
Preferred Destination: Cape May, NJ
Sure, we've heard of the Jersey Shore from the reality TV side, but there's much more to the shore than wild parties and casinos. This destination is America's oldest year-round seaside resort. Cape May sits 48 miles away from Atlantic City. As Jersey's southernmost county, the seaside locale is the only place in the state where you can see the sun both set and rise over the water. Read more.
From Sunrise to Sunset, Martin County is a Preferred Destination

This week we're excited to share the next premier Waterway Guide Preferred Destination, Martin County, Florida, where you can watch the sunrise over the Atlantic Ocean, then head west to see the sunset over Lake Okeechobee, all along the Martin Grade corridor.
If you're planning a trip to The Bahamas consider building in a few extra days and take off from Stuart where you can clear customs in a brand new Customs facility at Witham Field, which will open this Summer. Read more.
Panama City - Part Oyster, Part Pearl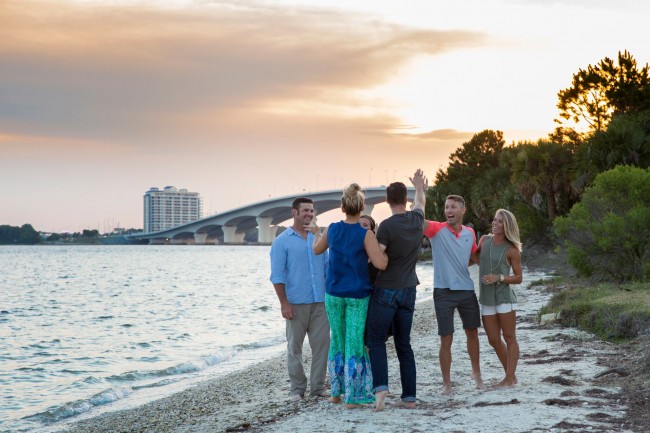 "Life sets sail" in Panama City, a four-season destination that rests on the crystal-blue waters of St. Andrews Bay. Not to be confused with Panama City Beach, this is a quintessential southern city, booming with year-round events and activities, and world-class beaches just minutes away. Read more.
Nantucket Boat Basin's 50th Anniversary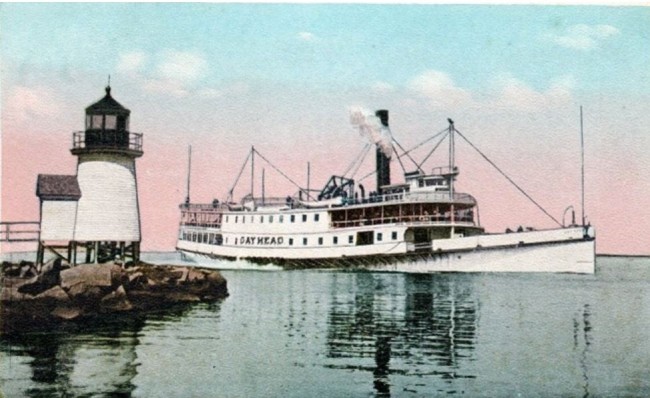 Our friends at Nantucket Boat Basin have spent the past 50 years preserving the elegance and style of the town's waterfront with their beautiful marina in the harbor.
They are dedicating this year to celebrating their golden anniversary with delightful specials to entice you to visit. Read more.